Our 2020 Spring Outfit Inspo: 7 Spring Trends to Watch For
When it comes to spring outfits for women, the trends for 2020 are looking cute, fun, and fresh! At Miller St. Boutique, our owners handpick all of our women's boutique clothing and unique accessories, so we get to see the best pieces for each season. We've put together this guide with seven of the top spring trends to watch for this year — read on to discover our top tips for looking chic this spring with styles you'll love!
Our Favorite Trending Spring Outfits for Women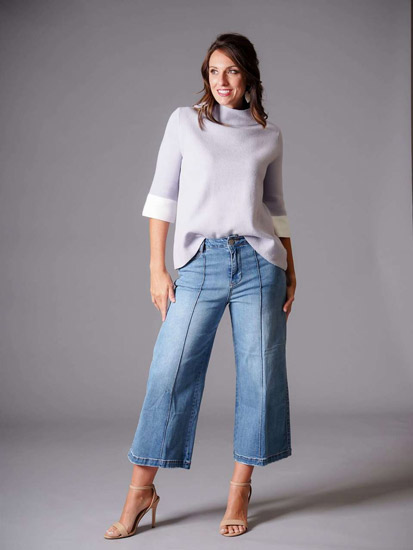 Wide-Leg Pants
One trend we're seeing a lot of this spring is wide-leg pants in all sorts of fabrics, particularly wide-leg jeans. Wide-leg pants are surprisingly flattering and look great on any body type. To make this trend work for you, seek out pairs with elongating details like front seams, strategically placed pockets, and interesting washes to make the most of this super cute style. If you prefer an all-in-one outfit, consider a wide-leg jumpsuit that will make getting dressed a total breeze.
Spring Outfit Inspo Pairing: A pretty ruffled blouse that is a little bit fitted to balance out the volume on the bottom. We love girlish polka dots or something with a little bit of sparkle.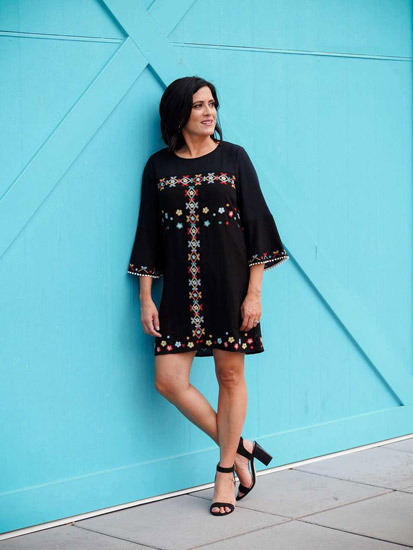 Embroidered Dresses
Nothing says spring quite like breezy, vintage-inspired casual boutique dresses with intricate embroidered detailing. If you're seeking spring outfits for women, you can't go wrong with a sweet boutique dress with just the right amount of feminine embellishments. From cute bell sleeve styles to easy-going off-the-shoulder dresses with subtle embroidery designs, we have plenty of spring styles that look great for every occasion!
Spring Outfit Inspo Pairing: We love the way these dresses can be worn for both casual and dressier occasions—pair with some great boutique jewelry and heels for a date night out. You can also easily add a flowy cardigan to keep you warm on cooler nights.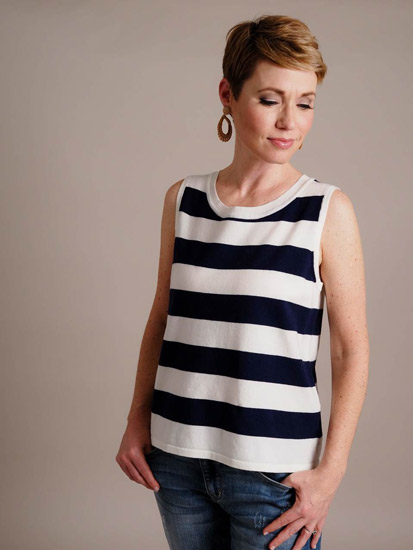 Nautical Stripes
It's time to get nautical -- nautical stripes that is! Stripes look particularly fresh and crisp for spring. A cute nautical tank can be the basis of many great spring outfits for women this year and is the perfect backdrop to your favorite unique necklaces.
Spring Outfit Inspo Pairing: A great pair of jeans will help you convey effortless, easy-going style when the warmer weather hits. Distressed jeans will give you a slightly edgier outfit, while a cute flared pair offers a retro-inspired feel.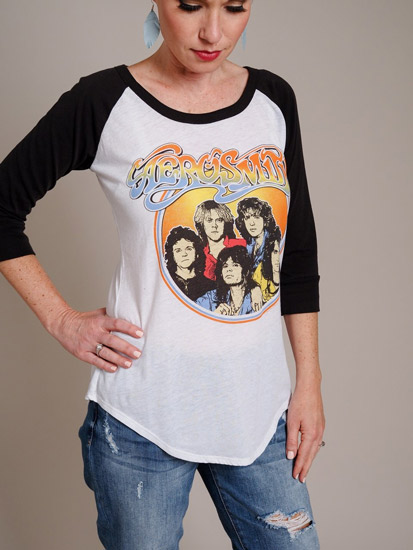 Rocker Inspired Tees
Boutique graphic tees are back in a major way this spring. Don't let worrying about how to wear a graphic tee keep you from missing out on this style! The latest graphic tees and spring outfits for women have a little bit of classic rock-and-roll edge to them with designs that honor your favorite old school bands. Our selection of tees is made up of options that are designed with women's bodies in mind, so you are guaranteed a flattering fit and super cozy fabrics that you'll want to live in.
Spring Outfit Inspo Pairing: These tees look amazing when worn with a blazer for the workweek or a simple-yet-stylish utility jacket on the weekends. A jacket in a cool color with rolled sleeves and a handy hood will help keep you protected from sudden rain showers—while also looking totally chic!
Unusual Hoop Earrings
No list of spring outfits for women is complete without some great accessories! This spring, focus on unique pieces that will instantly elevate your outfit. We're loving hoops for spring in both classic metal styles with beaded embellishments and hoops that use innovative materials, like acrylic for a dose of cool texture. Either way, these pretty and sophisticated boutique earrings are guaranteed to take any outfit to the next level!
Spring Outfit Inspo Pairing: If you're going bold on your earring look, you'll probably want to keep the rest of your outfit on the simpler side. But simple doesn't have to mean boring: a solid-colored dress with elegant ruffles and a great pair of hoops makes for the perfect date night outfit!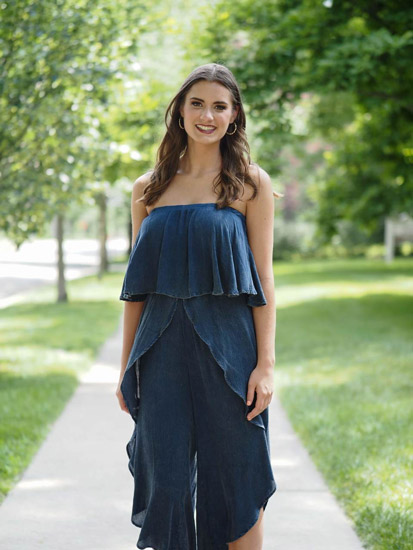 Denim Jumpsuits
Want to combine the ease of a jumpsuit with the classic look of your favorite jeans? You're in luck! One of the best spring outfits for women we're seeing is the denim jumpsuit—an incredibly versatile style that's ideal for all sorts of outings. A sweet ruffled denim jumpsuit is a charming look for picnics and outdoor meals with friends, while this cross neck jumpsuit offers a sleek, refined option for happy hour or even for the office.
Spring Outfit Inspo Pairing: Dress this style up or down with either a cute and casual pair of white sneakers or a dressy pair of heels for an evening-appropriate ensemble. Then add a pretty necklace and you're set for anything that comes your way!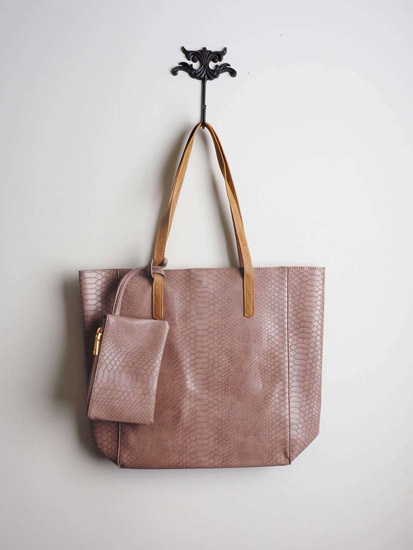 Pastel Handbags
Trade your dark and heavy winter purse for something light and breezy! Cute boutique purses in pastel colors will make any spring outfits for women totally pop. Look for bags in pretty pale colors to add just the right amount of personality to any outfit while still being understated enough to go with anything in your closet. If you're the type who lives out of your purse, opt for a big structured tote to carry everything you need. More of a minimalist? A crossbody bag will provide just enough style while still offering enough room for your essentials.
Spring Outfit Inspo Pairing: Everything you own! These bags look sophisticated and pretty with everything from lightweight spring boutique sweaters to your best cute women's top.
Find Cute Spring Styles Today Meet Miller St. Boutique: home to unique clothes for women that will help you look and feel your best. With inclusive sizing, affordable prices, and styles you won't find anywhere else, we're your go-to for women's spring outfits, accessories, and more. Shop now and get free shipping on any order over $75!