7 Casual (But Cute!) Boutique Dresses for Date Night
Need something to wear for a special night out? These casual boutique dresses have been hand-picked by our owners for their stylish designs, cool colors and patterns, figure-flattering fits, and all-day comfort. Whether you're headed out for a romantic night out at your favorite local restaurant or prepping for a movie night in with your love, Miller St. Boutique has got something to suit your style. Shop our unique and casual boutique dresses today to find something you'll love to wear for your next date night!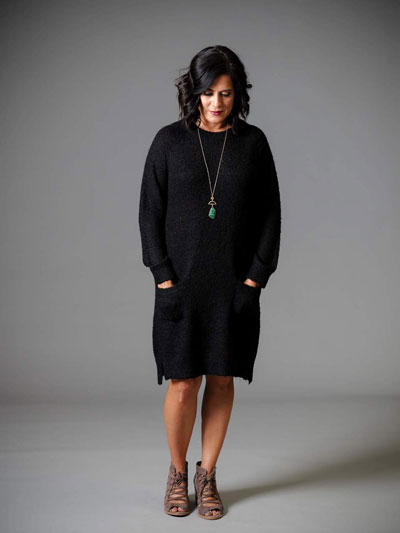 Our Favorite Unique, Casual Dresses For Date Night
1) A Cozy Sweater Dress
When it comes to casual boutique dresses, a sweater dress is our go-to pick for an easy-going yet super cute date night look. We love this dress (available in black and gray!) because it's super soft and features functional pockets for stashing your favorite lipstick or keeping your hands warm!
How to Style: We love to wear this sweater dress with a pair of unique earrings that add just the right amount of glitz. These glimmering beaded circle earrings or this shimmering drop crystal pair are perfect for drawing attention to your beautiful features.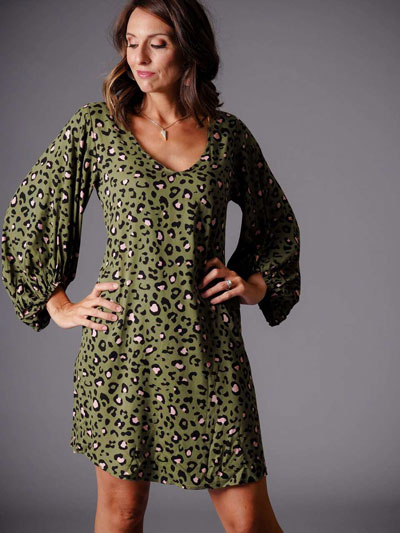 2) Feisty Leopard Print
Leopard print is everywhere lately, and our casual boutique dresses offer a timeless take on this adorable style. For your next night out, consider a super fun leopard print dress with a smocked waist to create a flattering fit. If you can't get enough of this pattern, you might also want to consider this cool olive green leopard print option!
How to Style: With a bold print, it's usually nice to keep the rest of your look pretty simple. A subtle, delicate boutique necklace is likely all you need to accessorize these looks. Don with heels for a sultry interpretation or rock this unique, casual dress with a cool pair of lace-up boots for a chic vibe.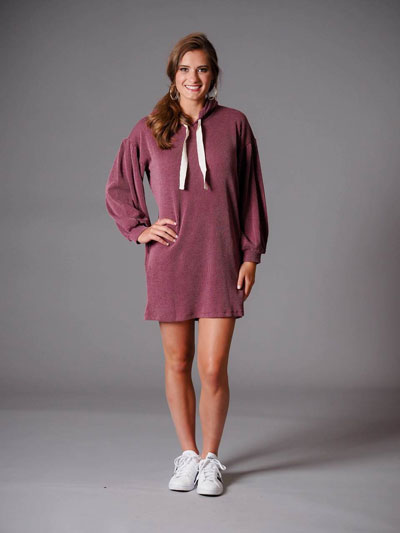 3) The Comfy Sweatshirt-Inspired Dress
If you're seeking unique, casual dresses, you won't find anything cuter than this ribbed hooded dress! What we love about it: you can pair it with your favorite pair of sneakers for an oh-so-cool yet totally comfortable date night look — great if you plan on walking or doing something a little sporty!
How to Style: If you want to dress up this piece, you have plenty of options for adding your own sense of style to the mix. Consider a dainty metallic cuff or make this into a day-to-night look by adding a cool pair of hoop earrings with shining beaded details.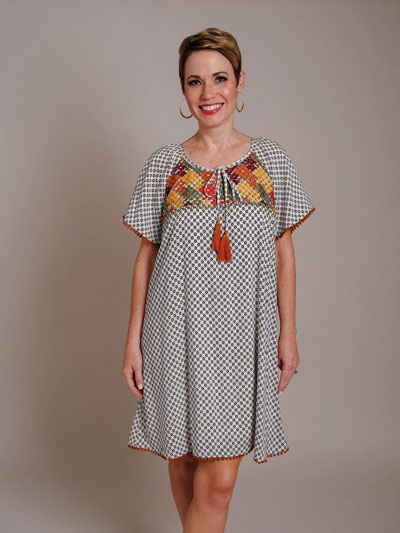 4) Boho-Inspired Embroidery
For a cool date night look, we love bohemian-influenced casual boutique dresses that channel a pretty-yet-easy going vibe. This swing dress features sweet tassel details and the embroidery offers a nice pop of color. Wear it in the summer with your favorite metallic sandals or in the winter with a pair of tights and ankle boots.
How to Style: Keep things simple and light when it comes to accessories for bohemian-infused looks. We love donning an elegant leather crossbody with this unique, casual dress. It's pretty and chic but pared-down enough that it won't compete with the intricate details and patterning.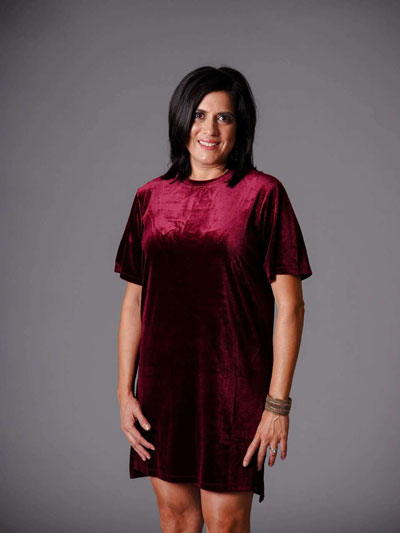 5) A Luxurious Velvet Dress
This is one of those casual boutique dresses that you can dress up or dress down depending on the occasion. Available in burgundy or black, the velvet adds a lush, luxurious feeling, while the simple-yet-elegant silhouette makes this a versatile classic. We love this dress for nice dinners, especially when paired with textured tights!
How to Style: This dress doesn't need much to make it shine! For cooler nights, consider pairing it with an equally romantic cardigan that will keep you warm while adding interesting volume and texture. A unique bracelet is also a nice, versatile option to pair with this dress and many other date night looks.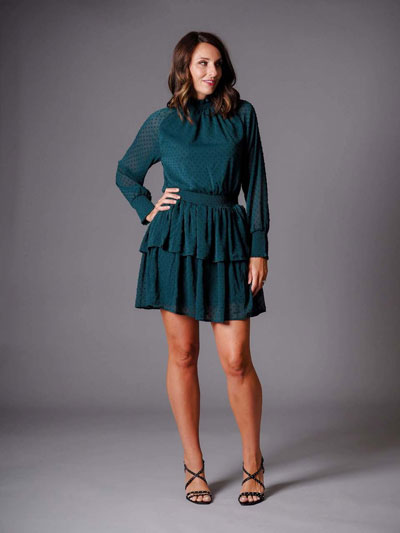 6) Flirty Ruffles
Is there anything better for date night than casual boutique dresses with flirty, super feminine details? This dress in burgundy or peacock blue features a stylish smocked neck and a tiered ruffle hem for an ultra-pretty style that will make you feel gorgeous every time you wear it.
How to Style: Because this unique, casual dress features so many lovely details, you will want to keep things on the understated side when it comes to the rest of your outfit. A few unique rings will be enough to add that touch of glitter to your look, and cute shoes like flats, stack heel boots, or oxfords can help you look and feel confident and chic.
7) Cute Corduroy
This sunny-colored dress is a happy, fashionable choice for a number of date night activities! Details like the cinched waist and ¾ sleeves with button details make this one of our most fun casual boutique dresses in stock. It's also the perfect backdrop for a number of accessories: we love it paired with heeled boots and a fun scarf for a totally put-together look that's a winner every time.
How to Style: Cheerful accessories, like our flower hoop earrings, can be a fun finishing touch with this dress, as well as a feminine floral motif jacket that will keep you nice and toasty. Add a boutique handbag to stash your cell phone, wallet, and makeup.
Shop Dresses and More at Miller Street Boutique
At Miller St.Boutique, we stock a variety of dresses in inclusive sizes and styles so every woman can dazzle on her next date night. Our singular designs and high-quality styles are designed to last, so you can enjoy these unique, casual dresses for years to come. Connect with us on Facebook to see what deals, new looks, and giveaways we have planned, and order now to get a free gift with orders +$50!