Bloom Where You're Planted: Spring Home Decor for Every Space
Spring is a magical season. Temperatures start to warm up a little. Flowers and trees begin to bloom. You start to think about trading your cute ankle boots for fun, strappy sandals.
Chances are, you also think about diving into some spring cleaning and changing up your home accessories to include some spring home decor. After all, who doesn't love decorating for seasonal holidays, especially when it involves bright colors and pretty flowers?
Discover how to decorate your home for spring, and refresh your home with decorations unique to this budding season.
In Your Kitchen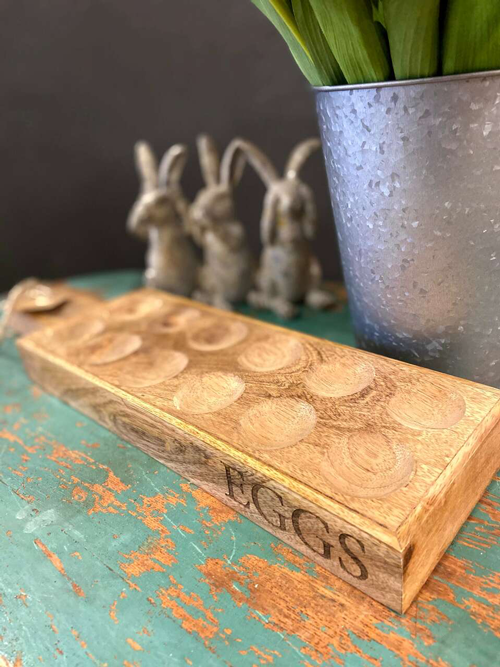 Your kitchen is the perfect place to introduce new spring accents, as it's easy to keep the decor subtle. Consider a drying mat bursting with a floral pattern to make doing the dishes a bit more enjoyable. Or, how about adding a plate and spreader set with bright flowers, birds, or butterflies to your cabinets? Of course, no collection of farmhouse kitchen accessories is complete without a baking gift set decorated with fun neon florals.
In the Living Room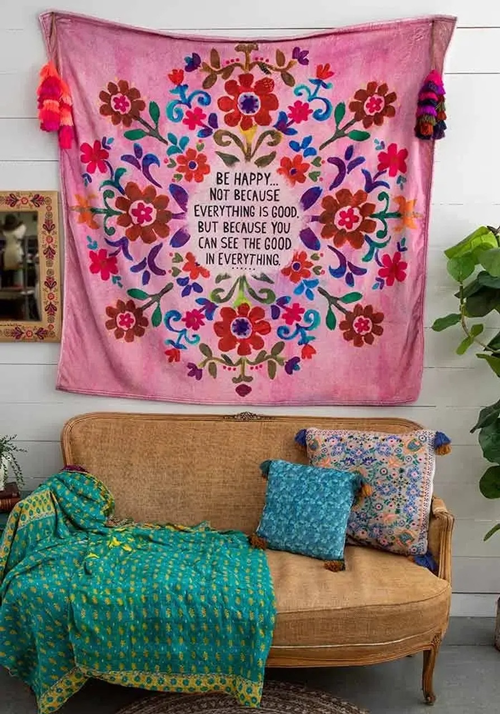 Be Happy Tapestry Blanket($40)
We can't talk about how to decorate your home for spring without mentioning the living room. From unique pillows to vibrant, light blankets, there are so many ways to bring springtime into this space.
Your living room is an excellent area to showcase your favorite Easter decor ideas. The whole family can enjoy whimsical rabbit statues, rustic mason jars full of flowers, and dyed eggs as a centerpiece on the coffee table.
Keep things understated by sticking with gentle pastels. Or, if you prefer a bolder approach, opt for bright neons. Whatever your aesthetic, spring is defined by brilliant reds, oranges, yellows, and greens. Work them into your sofas, chairs, and wall art to make the space feel fresh and new.
In the Bedroom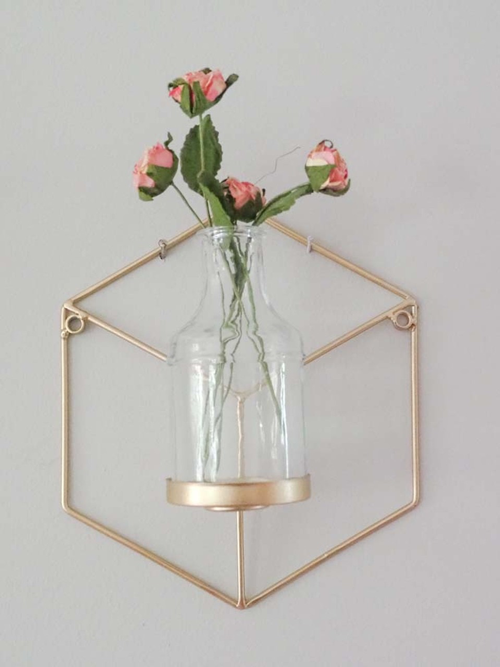 Gold Geo Bud Vase($24)
It's easy to bring spring home decor into the bedroom. Consider cute home decor items, like a purple flower wreath accenting the wall or a hanging bud vase to add a splash of colorful blooms.
Place a miniature nest with eggs on your dresser next to an antique crested framed photo of the family. Finish the scene with a spring cardinal plaque, and you'll be ready for the season in no time.
Or, drape the end of your bed with a light, pastel pink or yellow blanket for a casual, yet stylish, way to bring the colors of spring inside. Don't forget the versatility of pillows or new pillow cases! Learning how to decorate your home for spring can be as simple as changing the sheets.
Meet Miller St. Boutique
We have the spring home decor you need to instantly brighten and freshen your spaces. Shop our hand-selected styles to incorporate some of these ideas into your home today.
Don't forget you get free shipping (and a free gift!) on orders over $75! Prepare for spring, and fall in love with your home all over again with our cute, unique designs.