At-Home Spa Products to Treat Yourself This Winter
Between holidays and colder weather, the winter months can be a lot for your skin and wellbeing to handle. That's why prioritizing winter self-care with a variety of at home spa products can save the day (and your dry hands!). Here are the must-haves you should add to your pamper routine.
Bath Tea and Bombs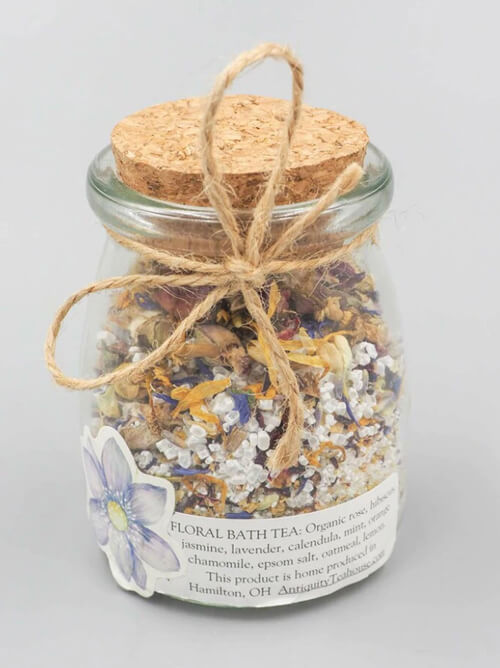 Floral Bath Tea($8.99
For most people, there's nothing quite so relaxing as a bath. Enhance this quiet time for yourself with a quality bath tea or bomb.
Bath teas are an excellent self-care spa product because they combine the benefits of herbs and flowers found in tea with the soothing aspects of hot water. Plus, you can add epsom salts for an extra boost of pain reduction.
These at-home spa products are easy to use, too—just toss the bag in the tub or hang it from the spout. Let the tea soak in hot water for several minutes before adding cold water to your desired temperature. Then, get in the fragrant water and enjoy!
Bath bombs offer similar ease-of-use with different benefits. Many bath bombs are moisturizing, which is excellent for dry winter skin. Some also include ingredients like witch hazel that help relieve inflammation and tighten pores.
Take your winter self-care bath to the next level with these natural additions to your at-home spa products collection.
Slippers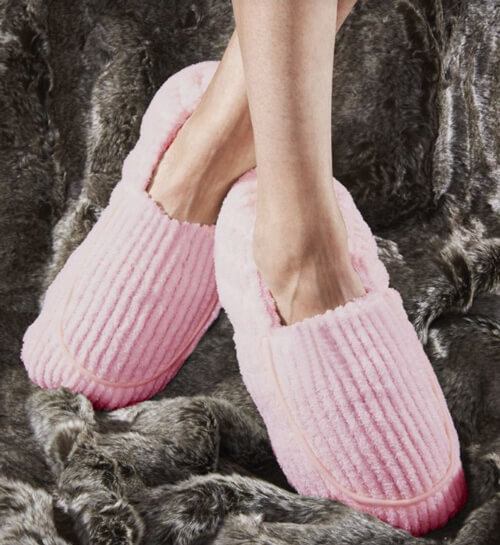 Spa Therapy Slippers($22.99)
Once you're soothed from your bath, slip your feet into a quality pair of warm, cozy slippers for continued indulgence. Whether you prioritize a cushy sole or a fuzzy interior, you can't go wrong with a solid pair of spa slippers.
Some slippers even come scented for extra relaxation. You simply pop them in the microwave for a minute or two to activate scents like lavender or vanilla. They're reusable for years, so you can have a gentle scent follow you around the house wherever you go.
Eye Masks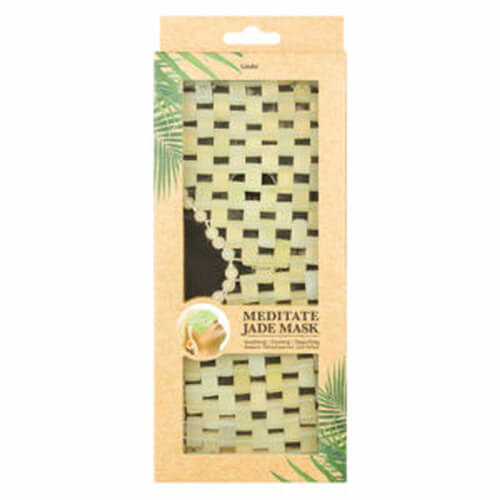 Jade Mask($18.99)
No at-home spa product collection is complete without eye masks. There are literally dozens of different kinds with just as many purposes.
For example, to soothe irritated, puffy, or tired eyes, opt for a cooling mask. You can find cushy plastic masks or even natural jade ones. Jade is said to have purifying properties that help reduce irritability and support nourishment.
Or, if you have dry or red eyes, use a heated eye mask instead. This simple winter self-care tool can help clear tear ducts and slow tear evaporation. Your eyes will feel refreshed and moist after using a warm mask.
Facial Rollers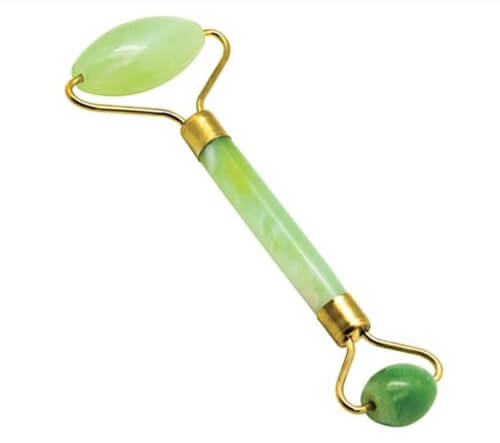 Jade Roller($11.99)
Facial rollers are an excellent addition to your at-home spa products drawer. A gentle, daily massage with a jade or rose quartz roller helps relax tight or strained facial muscles. It also temporarily improves blood circulation and promotes the elasticity of your skin.
Natural jade rollers help eliminate toxins and promote lymphatic drainage. Rose quartz has similar benefits and can also help reduce under eye circles and puffiness. So treat yourself to a few minutes each day of a mini massage; you'll be thankful you did!
Detox Skin Masks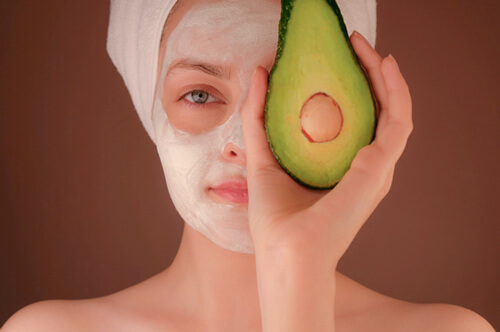 If you don't have a skin mask in your facial routine yet, you're missing out. Skin masks are a quintessential at-home spa product that will make you feel truly pampered.
After washing with your favorite cleanser, use a gentle exfoliation tool to remove deep-down dirt and skin cells. Then, apply a detox skin mask according to the mask's directions.
Look for all-natural masks without chemicals, additives, or parabens. This simple winter self-care step will help detoxify your skin while providing nutrients. Then, once you've moisturized after your mask, you can use that facial roller we talked about for a truly relaxing, spa-like experience.
Massagers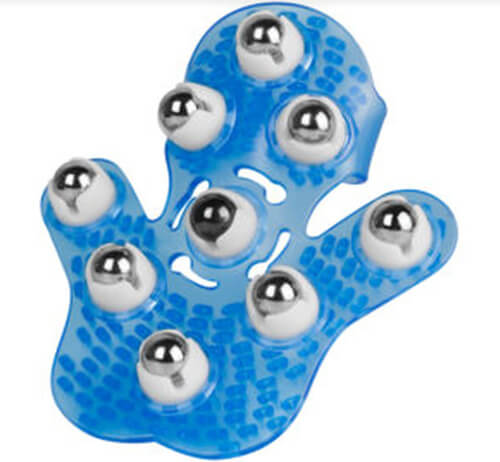 Palm Essential in Blue($11.99)
Speaking of spa-like experiences, you can get all the pampering of a massage with spa products designed for at-home use. There are a wide variety of massagers on the market, from manual to electric.
For example, manual massagers tend to utilize rotating balls to relax sore muscles. Sometimes, they come with magnets or other natural stones to promote blood circulation and reduce stress.
Electric options include everything from massagers for specific areas of the body to general ones designed to be used anywhere. Snag yourself an at-home massager, and get ready to feel your stress and tension melt away.
Candles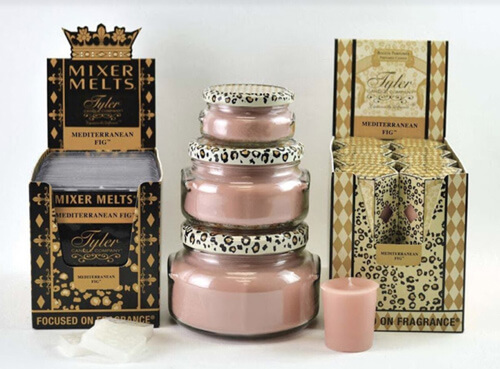 22 oz Mediterranean Fig Candle($21)
Of course, a staple in winter self-care is candles. No matter what scent you prefer, these products bring a spa-like feel to your home. Light a lavender-scented candle as you work in your office, or keep a forest-scented candle near the sink while you do dishes.
One of the best parts is that you can pair home interior candles with just about any of our other ideas. Light a few to surround you during your bath or massage. Keep some in the bathroom to scent your nighttime skin care routine. Sink into the fragrance when your eyes are covered with a mask. The versatility and simplicity of candles is truly unique.
Loungewear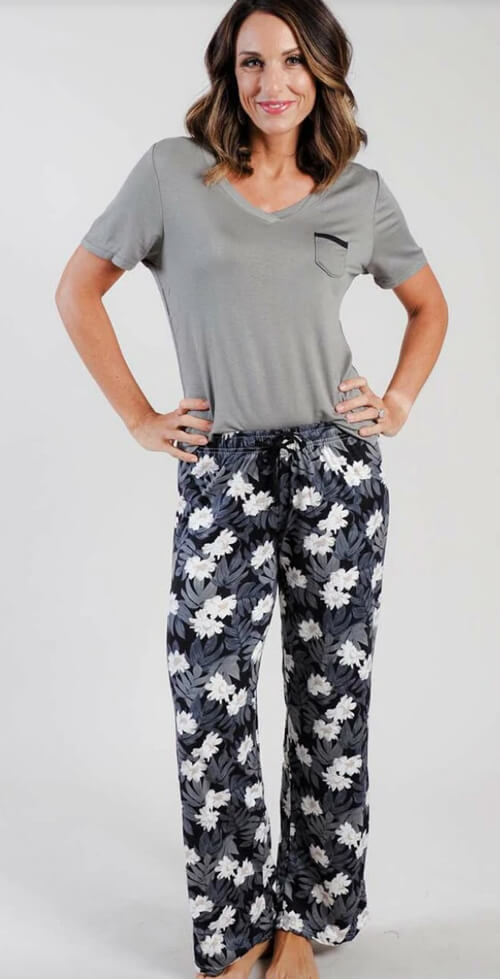 Staycation Pants($25)
When you're at home, why continue to wear tight or uncomfortable clothes? At-home spa products absolutely include things like loungewear. Loose, elastic bottoms are perfect for hanging out on the sofa and watching your favorite movie.
Boutique loungewear also includes tops. Whether you layer a loose tank with a flowy cardigan or opt for a more boutique sweater option, buy yourself some comfy, warm clothes to wear as you prioritize your winter self-care.
Treat Yourself
Don't let the long nights and dry days get you down. Treat yourself with whatever at-home spa products comfort you and make you feel better this winter.