5 Chic Home Decor Looks That'll Last Through Every Fall Holiday
Fall is a favorite season for so many. The hot days of summer fade away and we turn our attention to cozy sweaters and cups of cocoa. There are also a few different holidays throughout this chilly season, so how do you decorate? No one has time to put up and take down different fall holiday decor several times throughout autumn.
That's why we've put together farmhouse fall decor ideas that will last through every holiday. You can put up these chic fall decor inspirations at the beginning of the season and keep your home stylish all season long.
In Your Living Room
Your living room is a large space that gets a lot of use, so we've broken it into two main focus points: your sofa and your walls.
The Sofa
Checkered Print Throw ($36.99)
Nothing makes a sofa stand out quite like unique pillows and blankets. Try draping a checkered throw in fall colors, like auburn or a light beige, across one arm. Pair this tasteful (and cozy!) throw with accent pillows in complementing colors for a put-together look. Bonus points if you find pillows with farmhouse fall decor slogans or matching checkers to really pull your home accessories together.
The Walls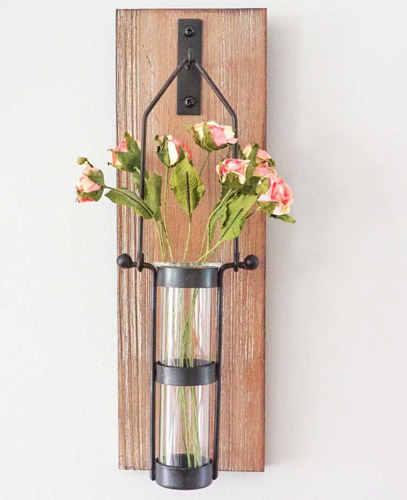 Hanging Bud Vase ($37)
You may have favorite paintings that stay up year-round, but don't neglect your living room walls as you plan your fall holiday decor. Try hanging a wreath made of sticks and leaves over the fireplace, or snag a hanging vase attached to a rustic piece of wood. Leaves and fall flowers are timeless ways to bring the colors of autumn into your living room with seasonal home decor. Choose details in deep orange, green, maroon, or even aged wood.
Kitchen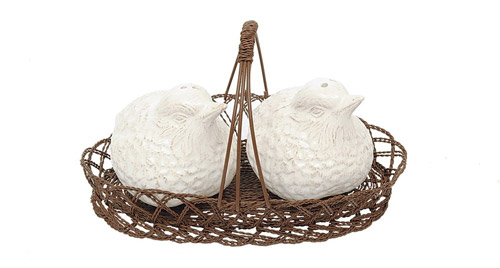 Birds S&P Set ($17.99)
Your kitchen is another place where farmhouse fall decor can shine. Unique flower vases and planters can breathe life to your kitchen table, and fresh autumn flowers provide fragrance while you enjoy your meals.
Bring the feeling of fall into the room with themed kitchen towels hung from the oven or dishwasher. Rest your orange spatula in an autumn-themed holder while you cook to avoid spills. Opt for cute details, such as salt and pepper shakers or upcycled mason and drink jars. These farm-inspired pieces will never go out of style, so you might decide to just leave them up year-round!
Your Bedroom
Thankful and Blessed Wall Decor ($17.99)
The bedroom can benefit from some of the same fall holiday decor ideas as the living room in terms of pillows, throws, and wall art. However, because it's a more private area, you can get even more personalized. Get your initials or favorite fall-inspired quote engraved in a beautiful piece of wood, or really dig into farmhouse fall decor and use an antique muck boot as decoration on top of your dresser. Fill it with chrysanthemums, goldenrod, and dahlias to bring a little piece of autumn's unique bloom into your home.
Remember, make this space entirely your own and keep your fall theme in mind. For example, pictures that feature sayings like "Thankful and Blessed" are perfect for the holiday season, and beyond.
Your Bathroom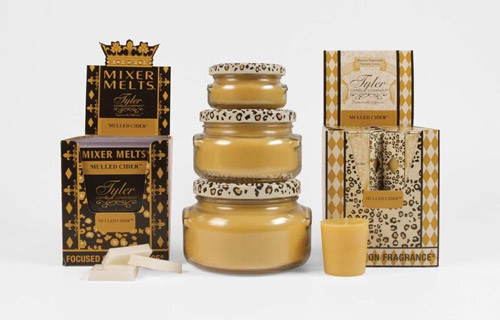 11 oz Mulled Cider Candle ($15)
Don't neglect this small but important room! To bring chic fall decor into the bathroom, try framing your mirror with a rustic piece of wood painted green or burnt orange. Add boutique candles in timeless scents like mulled cider to the shelves for continuous freshness.
Accent the room with small counter decor and bath mats in fall colors to match your candles. Use a tiny faux bird's nest as a ring holder as you enjoy a warm bath.
Start Decorating
However you work your farmhouse fall decor into your home, now's the time to start decorating. Put up your accents of choice and sink into the cozy vibes of fall all season long, no matter what holiday the calendar says it is.
Shop Miller St. Boutique for chic fall decor that is sure to impress your guests this holiday season!