Cute, Casual Valentine's Day Outfits Your Date Will Love
Whether you and your date get some take out or watch a romantic movie at home, you can absolutely dress to impress. Our casual Valentine's Day outfit ideas will delight your special someone, no matter how you decide to celebrate. We've hand-picked these looks for their stylish designs, superior comfort, and flattering fits. Shop these cute, casual outfits for women to find your perfect match!
Dresses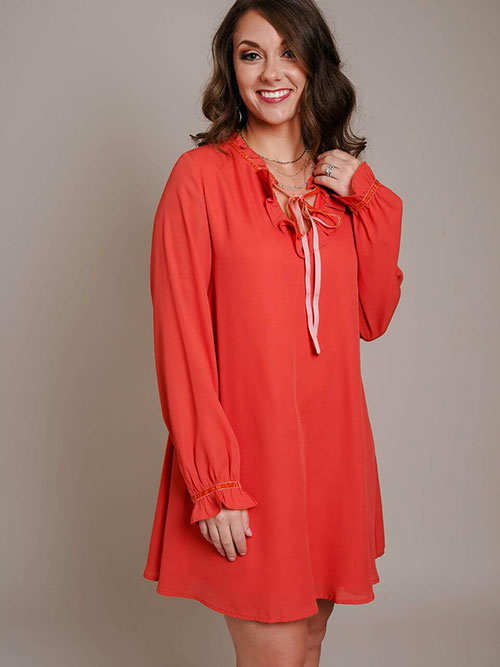 Always a staple, dresses make effortless one-and-done ensembles. From the ever-classy little black dress to a brightly colored smock, you can't go wrong with dresses for date night as the foundation of your outfit.
When it comes to unique dresses for women, try a bright shade like coral or pink to evoke those romantic holiday vibes. A loose-fitting dress with adorable ruffle accents at the neck and sleeves adds a flirty tone to your night. Match it with a pair of simple stud or hoop earrings and a cute clutch for a casual Valentine's Day outfit your date will love.
Skirts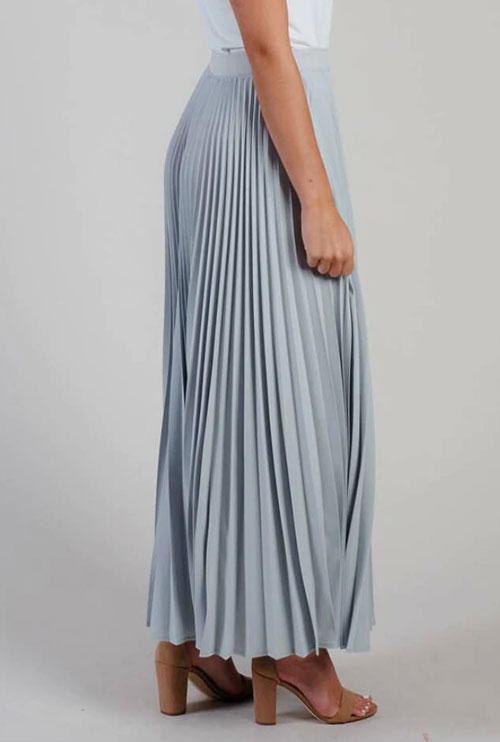 Pleated Skirt in Silver ($63)
Offering slightly more flexibility than dresses, skirts make it easy to put together a beautiful, laid-back outfit. Keep things super casual with a throwback denim option, or go daring with a short white number. Pair either skirt with a women's graphic tee for ultimate comfort on your date night.
Want to be a little fancier? Try a long, silver, pleated option. Wear it with a simple white or black camisole to keep the focus on the flowing lines of the skirt. Add a necklace that hugs your collarbones and a set of glittering, layered rings to pull your chic, yet-casual, Valentine's Day outfit together.
Rompers & Jumpsuits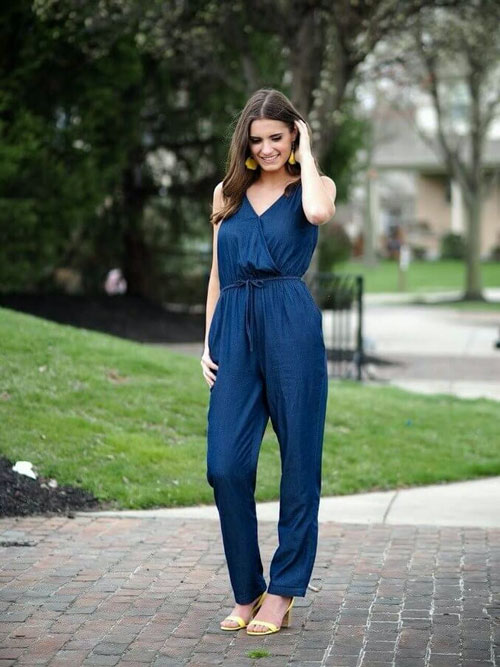 Cross Neck Jumpsuit($45)
There's arguably no better cute, casual outfits for women than boutique rompers and jumpsuits. These stylish, one-piece affairs are super easy to dress up or style down. Plus, they're the absolute best for all-day comfort.
Pair a V-neck option with a long, dramatic pendant necklace to accentuate the lines of the jumpsuit. Match the necklace with a more subtle cuff bracelet for a sparkling and feminine look that's guaranteed to make your date do a double-take.
Jeans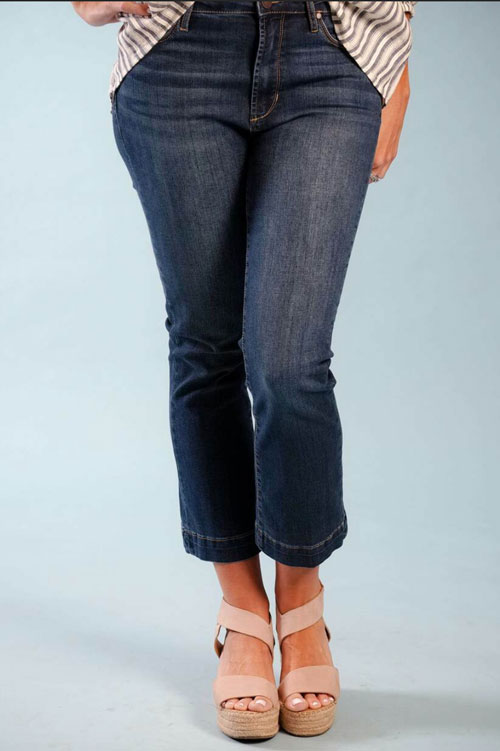 Inwood Jeans($82)
Don't underestimate the power of boutique jeans in your casual Valentine's Day outfit! Denim is super versatile in its styling power. Opt for a pair of sophisticated dark wash denim as your base, and you're ready to mix and match.
Pair your jeans with sweet ballet flats and a simple peasant top for a cute casual outfit for women. Or, to dress up a bit, throw on a pair of strappy heels and an a-symmetrical, long-sleeve top for a touch of elegance. Finish the look with a simple-yet-stylish crossbody bag, and you're ready for anything.
Shop Miller St. Boutique
Here at Miller St. Boutique, we have the boutique clothing you need to put together your perfect, casual Valentine's Day outfit. Dazzle your date with everything from dresses to jeans, and enjoy your romantic evening in style.
Connect with us on Instagram and Facebook, and use the hashtag #millerststyle to show us your outfits!