Minimalist Is More: Our Favorite Dainty Jewelry & Accessories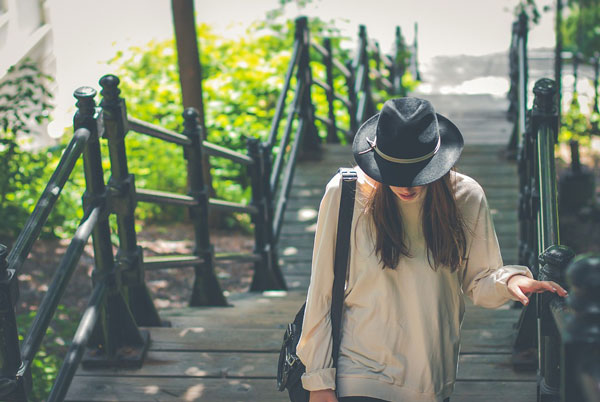 As more and more people strive to reduce clutter in all aspects of their lives, dainty jewelry and other minimalist accessories have become increasingly desirable. In the fashion world, the minimalist aesthetic has always been on-trend. In fact, minimalism is less a look and more a lifestyle. That said, you don't need to empty your closet or toss your jewelry box to enjoy the minimalist look!
What Is Minimalism & Minimalist Accessories?
Defining minimalism in the context of fashion can be difficult, as the term may refer to either a personal approach to fashion or a specific design style.
As an approach, minimalism means no fuss or filler—you own and wear just the good stuff. You approach your clean, organized closet with intent, rather than rummaging through piles of laundry to find an outfit. Instead of owning a treasure chest full of jewelry pieces you never wear, you might have a few versatile pieces of dainty jewelry that work with all types of outfits.
As a design and aesthetic, minimalism often refers to clothing or jewelry that's simple and efficient in an elegant way. Minimalist accessories typically have understated details and clean lines. They emphasize the simple beauty of shapes, colors, and patterns that you love most.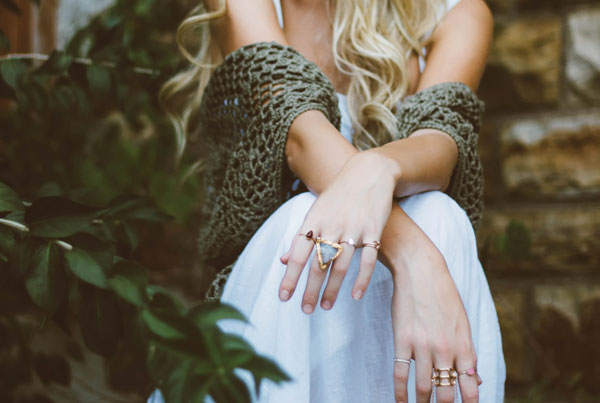 Why Embrace Minimalism?
Besides delivering a clean, elegant style, minimalism is incredibly practical. Many women prefer to own a few treasured pieces of dainty jewelry that always look stunning instead of a huge collection that never sees the light of day.
There's a certain comfort that comes with knowing that you're only working with reliable parts. When you're putting together an outfit, it's much easier to match when you don't have every color and pattern under the sun at your disposal.
When it comes to minimalism, the whole is greater than the sum of its parts. Sure, a plain cute women's top may be kind of boring on its own, but combine it with some dainty jewelry and other minimalist accessories, and you have a cohesive, distraction-free look.
In minimalism, each piece speaks for itself while also working together to create a stronger, unified style. "Less is more" is a common mantra among fashionistas, and for good reason. Sometimes certain pieces need to take the backstage so other pieces can shine their brightest.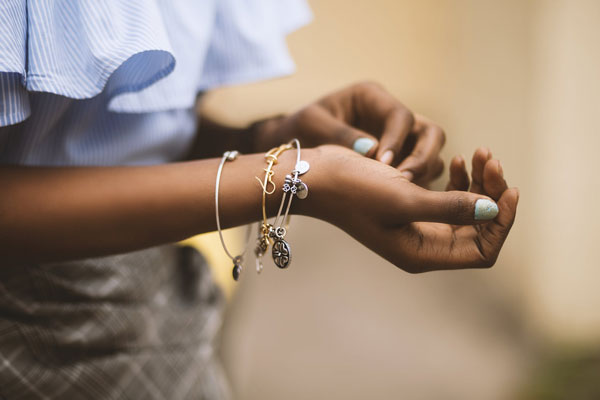 Build Your Minimalist Jewelry Collection
Hopefully, now you should have a better understanding of the "how" and "why" of minimalism. Now it's time to find some dainty jewelry that you can use to join the movement! We're confident that you're going to find something that inspires joy. Here are some of our favorite pieces over here at Miller St. Boutique:
1. Dainty Small Circle Necklace
As you explore minimalist jewelry, you're going to notice that geometric shapes are quite prominent. Our Dainty Small Circle Necklace is a stellar example of the minimalist style. Elegant, versatile, and available in multiple colors, you can successfully pair this unique necklace with a plain tee, blouse, or dress. If you like this minimalist accessory, be sure to check out our Large Circle Pendant necklace, too!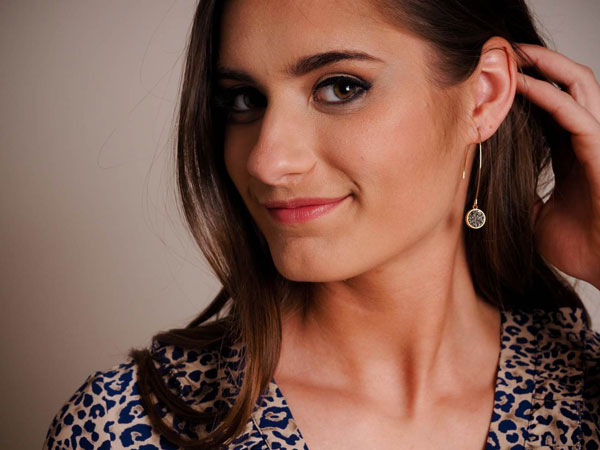 2. Drop Earrings
Our Wire Drop Earrings are a fun twist on the classic dangling-earring style. While they have a 2.5" drop that's a bit larger than other dainty jewelry pieces, the understated pattern and elegant design make these earrings for getting cocktails with friends, casual dinner parties, or any other occasion when you want to look put-together without going too overboard.
3. Circle Druzy Dainty Necklace
It's a common misconception that minimalist accessories have to be boring or bleak. While a utilitarian look can work wonderfully at times, there are plenty of pieces that are chic and full of color and style. Our Circle Druzy Dainting Necklace is a shining example—literally! The white druzy stone in this necklace combines exquisitely with the gold chain and setting for an angelic look that would pair beautifully with any outfit.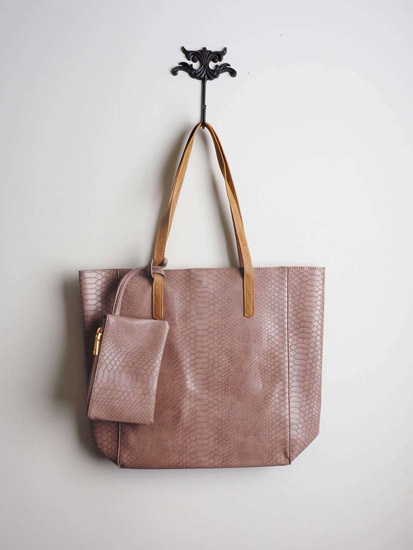 4. Faux Snakeskin Large Tote in Mauve
While it's not a piece of dainty jewelry, we simply had to include our Faux Snakeskin Large Tote in Mauve. This gorgeous two-toned handbag boasts lovely mauve and taupe hues—two essential colors on the minimalist palette. The snakeskin detailing is subtle yet intricate, and you can feel good knowing that this bag is 100% vegan.
5. Double Layer Coin Necklace
As you continue to explore minimalist fashion, you'll find that layering is your friend. The great thing about minimalist clothing and jewelry is that you can combine them without your outfit looking overly busy. Our Double Layer Coin Necklace is a great example. Wearing two necklaces is usually a bit much, but it absolutely works when you're doubling up on dainty jewelry.
Browse Our Minimalist Accessories Now
If you're ready to tidy up your jewelry collection, we're here to help! At Miller St. Boutique, we carry a wide variety of versatile pieces that you can use to create simple-yet-stunning outfits from the ground up. Order today, and feel free to contact us if you have any questions. Embrace the simple side of life, and find elegant apparel and accessories for less at Miller St. Boutique.