Beach Babes Forever: Our Favorite Accessories for Cute Summer Looks
Summer is in full swing, and while we may not have been able to hit our favorite hot spots, concerts, and festivals this year, there are still plenty of fun outdoor activities to do. Especially as summer is near the end and states are reopening public places, we have beaches, lakes, rivers, and parks to look forward to visiting.
We can finally scratch that summer itch and put on the adorable styles we've been saving for special occasions! Here are some of our favorite cute summer accessories and looks that you'll need to keep it cool on a hot day and transition for chillier evenings.
Trendy Trucker Hats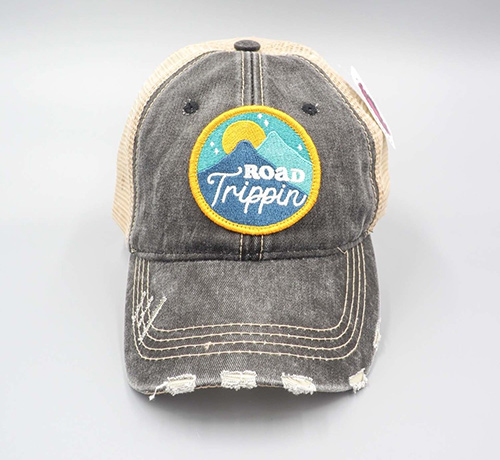 "Road Trippin'" Trucker Hat ($21.99)
Beach hair, don't care! Trucker hats are all the rage these days, especially adorable ones with modern catchphrases and unique logos that are inspired by old school styles. Trucker hats are functional, keeping the sun out of your eyes and taming wild hair, but they can also get a laugh from onlookers with a humorous saying or let the world see your personality. From hats that feature your home state to options for busy moms, there's a catchphrase that will speak to your interests and enhance your cute summer styles.
Don't be Shy with Rings
Double Jeweled Ring ($17)
When it comes to hitting the beach with jewelry, think beyond the anklets and complete your cute summer look with sparkly rings! Stackable rings are in this season, and it doesn't hurt to layer them up or spread them out across your whole hand.
Affordable, unique rings can look like a million bucks! You can get these cute summer accessories in classic colors like gold, rose gold, and silver with cubic zirconia and glass stones that sparkle in the sunlight. While you're looking for rings, don't forget to pair them with some boutique earrings, necklaces, and bracelets that will have you dazzling while tanning on the beach!
Tumblers & Mugs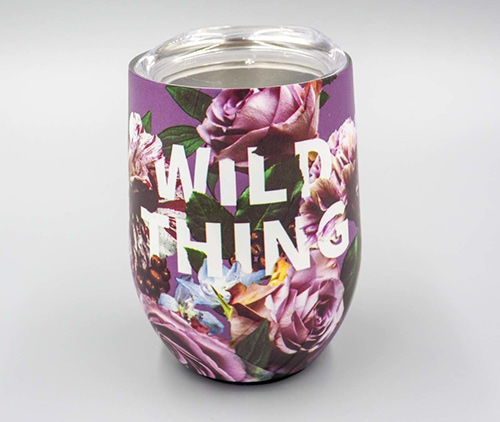 "Wild Thing" Stainless Steel Wine Tumbler ($21.99)
Portable drinkware is essential for hydration all year long! Cute wine tumblers and mugs are summer accessories that can feature fun sayings and styles, just like women's trucker hats. When it's hot on the beach, you'll definitely need a tumbler to keep your cocktail or seltzer nice and ice-cold. Plus, tumblers and mugs can also keep your drink hot for those evenings when it's getting chilly out and it's time to unwind in front of a beach bonfire with a cup of hot cocoa. You can find tumblers and mugs in colors that complement your cute summer looks!
Swimsuit Coverups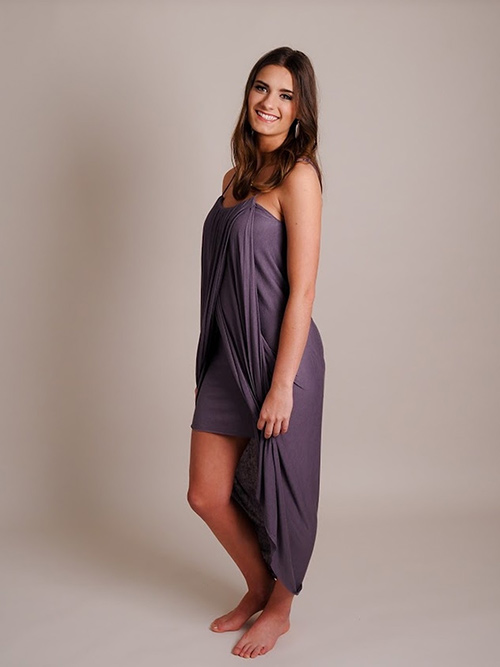 Drape Maxi Dress ($49)
A swimsuit coverup or the right flowy boutique dress can take you from the boardwalk shops to the beach and back to the boardwalk for some drinking and dining at beachside restaurants. They can also give you some extra sun protection when you've had enough. From short to maxi length, swimsuit coverups are a cute summer look that you can wear on and off the beach. Choose a couple to last you all season, or stock up for a different style for every day of the week! A new dress or swimsuit coverup will make you feel like the belle of the ball while you're having fun in the sand!
Totes to Fit All Your Essentials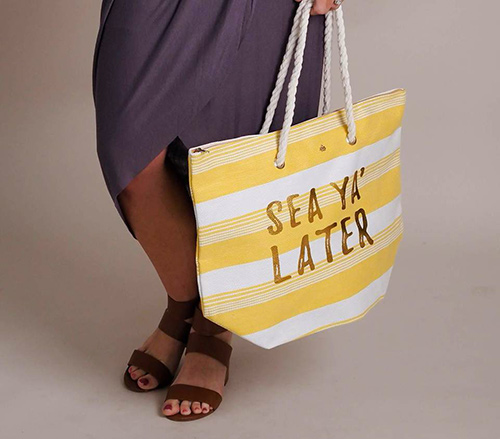 Large Straw Tote - "Sea Ya' Later" ($10)
When you're headed out for a day on the beach, you'll need something to keep all of your essentials in! Big beach totes are just the thing to hold your hat, sunglasses, tanning lotion, swimsuit cover up, tumbler, towel, and other items. Don't forget to throw in a portable speaker so you'll have some tunes to listen to. Affordable totes are another thing you can find with trendy catchphrases and colorful patterns, and they're made from a variety of materials that add texture to those cute summer looks.
Makeup Bags for Travel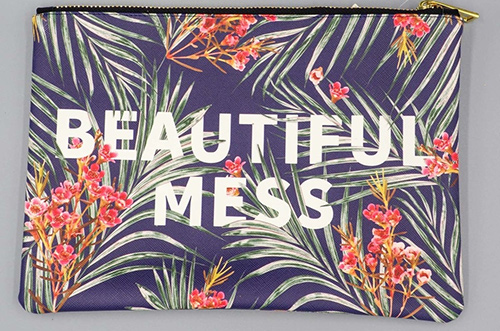 "Beautiful Mess" Large Zippered Pouch ($21.99)
Traveling for a little summer vacay means you need to pack for convenience. But that doesn't mean you have to leave behind the cute summer styles! Even your makeup bag can be a sassy summer statement, while also being a functional item that holds everything you need to look great all day long. Cute, small makeup bags make it super easy to gather up all of your cosmetics and tools to hit the road, and when you're ready to bolt out of the hotel just before check-out time.
Cardigans for Layering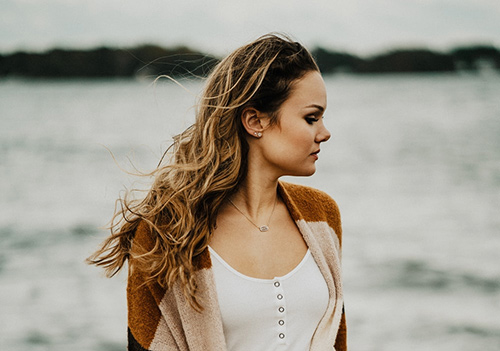 Around Labor Day, nights can cool off quickly. You can hit the beach during the day and still get a good swim and tan in, but after dark, your outfit may need a little adjustment. Boutique cardigans are the perfect wardrobe option for layering with cute summer looks that protect you from a chilled breeze and pesky mosquitoes. A quick look at your weather app for the nightly low temps will tell you whether you need to take a lightweight cardigan or something a bit heavier. Grab one with pockets so you can have your cell phone handy for taking pics!
Kick the season into high gear with cute summer looks and styles that are complemented by fun accessories! Add to your warm-weather wardrobe with boutique clothing styles like our dresses, shorts, and graphic tees. Accessories also make great gifts for your summer travel and road trip buddies. Browse Miller St. Boutique for all sorts of fashionable and functional women's online boutique items that will get you ready to have a blast in these last days of summer.