All About Our LahVdah Brand & Natural Face Products
Every woman deserves to enjoy all-natural face products and handmade body butters and lotions as a part of her self care routine! That's why Miller St. Boutique is proud to stock a wide array of LahVdah products both in our brick-and-mortar store and online. Curious about adding some new all-natural beauty items to your regimen? Read on to discover the best products for you!
Behind the LahVdah Brand
LahVdah is a woman-owned and operated brand bringing you the best in all-natural face products and body products! Using exclusively all-natural ingredients, beauty pro, Venita Allen, creates effective and fun-to-use handmade skincare that will hydrate and tone your skin, improve your complexion, and help you unwind and relax morning, noon, or night. Each product is formulated with care to provide safe, natural items that are lovely to keep or give to someone special.
Benefits of Natural Products
There are plenty of fantastic benefits to using natural face products and body products. Many of the products we use day-to-day include harmful additives, colorants, and chemicals that end up irritating skin or even provoking allergic reactions. By using products like those from the LahVdah collection crafted with all-natural ingredients, you can eliminate additives that harm the environment and exacerbate common complaints like acne, redness, and dry skin.
Give Your Routine an All-Natural Overhaul
While it seems like it might be daunting to replace some of your go-to products with all-natural versions, the benefits you'll reap from these new products will help you fall in love with LahVdah! Whether you are new to natural skincare or a tried-and-true beauty guru, we've got items that you'll love incorporating into your day.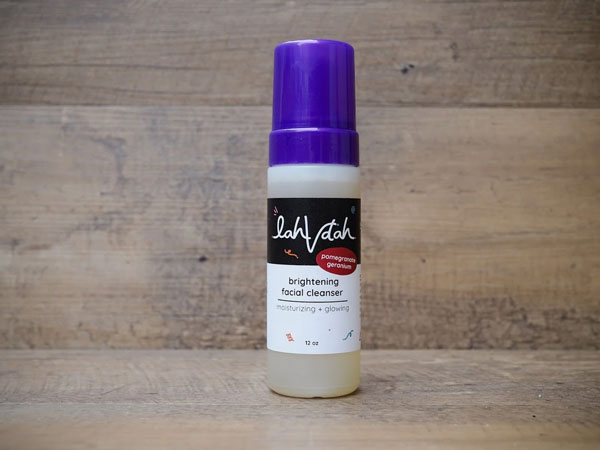 Which LahVDah Products Are Right For You?
Brightening Cleanser
Start each day on the right foot with a brightening cleanser that will leave you feeling refreshed and energized. This is one of those all-natural face products that will help purify and clean your skin without drying you out or causing irritation. Vitamin E oil, argan oil, and a blend of essential oils leave skin smooth and primed for your next skincare steps. You'll notice better, brighter skin in just a few uses!
An Indulgent Moisturizer
No skincare routine is complete without a trusty moisturizer, and LahVdah's Rich and Silky Moisturizing Face Cream will keep your skin moisturized and soft through all seasons—yes, even through those tough winter months! It also contains SPF 25 which is an absolute non-negotiable when it comes to face creams in order to stave off wrinkles, brown spots, and other signs of aging and sun damage. A little goes a long way with this amazing natural face product, so you'll be thanking us for months to come.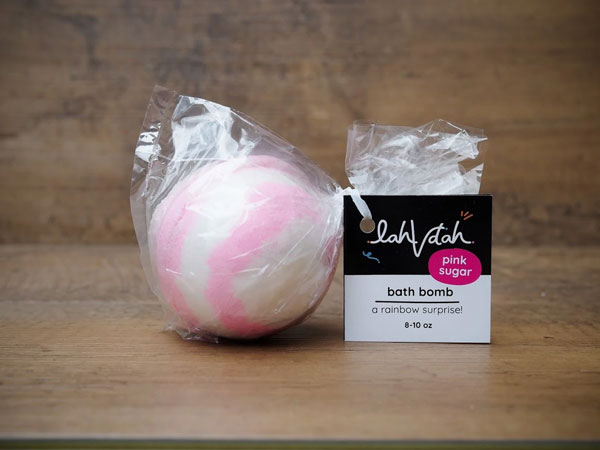 Get Some "Me" Time with A Bath Bomb
There isn't a woman we know who couldn't use a little more "Me" time in her life! Help yourself set aside an hour to relax and unplug with luxurious handmade bath bombs that will help transform any bathroom into an at-home spa. Available in your choice of six distinct scents, each LahVdah bath bomb delivers a delightful dose of aromatherapy and hydration thanks to essential oils. Your bath bomb will fizz and spin, as well as tint your bathwater a soothing hue, for a fun way to unwind any time.
Luxe Body Butter
Your at-home pampering doesn't need to end there! To keep rough, dry skin at bay, it is best to apply body lotion as soon as you get out of the tub—before your skin has a chance to lose any moisture. Look for ingredients like shea butter, coconut oil, mango butter, and sweet almond oil for an amazing skin-boosting cocktail that you'll adore. This LahVdah body butter has a powerhouse of nourishing natural oils, and also makes an amazing foot cream for at-home pedicures! It's available in six absolutely fantastic scents, so pick the one that best fits your relaxation vibes.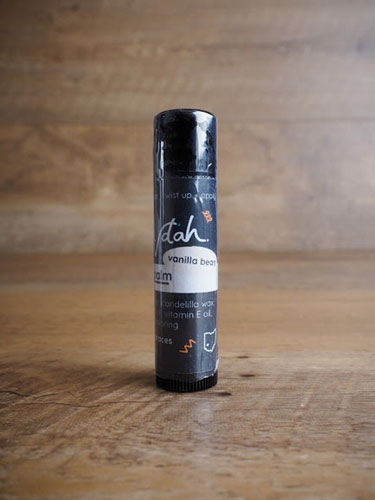 Addictive Lip Balm
Is there anyone who feels like they ever have enough lip balm? Not us! Stock up on a few of these totally addictive lip balms or stash a couple away to give to friends as stocking stuffers during the holidays! As with all LahVdah natural face products, these balms prioritize clean, green, quality ingredients—especially important with a product that you use on your mouth! They also contain SPF 25, so they will keep the delicate skin of your lips shielded from the sun's harmful rays. An absolute must for anyone who spends any time outside, at any time of year.
A Lush Lash Serum
Who hasn't dreamed of silkier, longer, flirtier lashes? With this effective and all-natural lash serum, you can get the beautiful lashes you've always wanted. It conditions, strengthens and lengthens lashes in one easy-to-apply formula—all without harmful chemicals often found in other serums or natural face products. Simply brush on clean eyelashes one to two times a day and voila! You'll notice a major improvement in those eyelashes in no time at all.
Shop Beauty Products and More At Miller St. Boutique
At Miller St. Boutique, we strive to stock products that help make you feel good and celebrate the way you live. Whether that's with our amazing all-natural LahVdah products or our selection of unique clothing, boutique accessories and unique home decor, we're your go-to resource for cute, high-quality items and gifts. Have questions, or need help finding something special? Contact us today and one of our friendly sales associates will be more than happy to assist you. And be sure to connect with us on Facebook to see when we're going "live" with new promotions and exclusive giveaways!