8 Last-Minute Cute (But Unique!) Holiday Gifts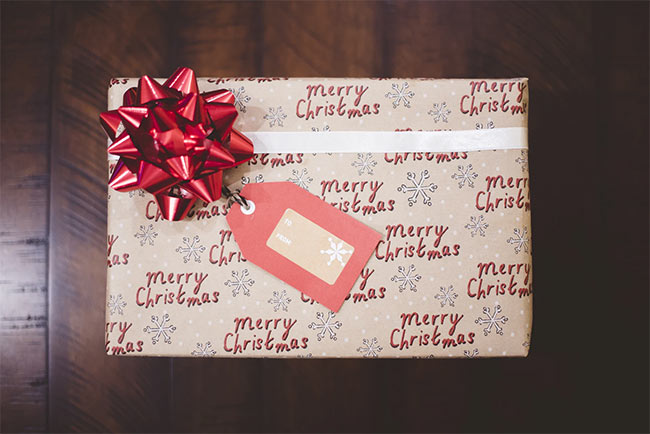 Holiday shopping is stressful. Finding the perfect gift for everyone in your life feels like an overwhelming chore. Plus, you have to acquire all your unique holiday gifts while decorating for the season, attending holiday parties, dealing with an influx of family members, roasting that ginormous turkey, and managing your normal day-to-day routine. Suddenly, you're down to a few short days before your celebration and you're still missing some essential presents!
At that point, you're probably ready to reach for the nearest gift card or shove a few dollar bills into an envelope. But don't settle just yet! Instead of falling back on tried-and-true last-minute options, use this list of cute and unique holiday gifts to put together a present that still feels special. The best part? No one will know they're last-minute purchases!
The Best Last-Minute Unique Affordable Gift Ideas
Sweaters
Boutique sweaters are kind of like socks—they're an easy choice for a holiday gift. But do you remember your angry childhood reaction when you opened a gift to find socks, even though they're now a surprisingly useful present? We feel the same way about sweaters! If you're struggling to find unique holiday gifts, you can always fall back on a stylish sweater. Choose an out-of-the-box option like a color-blocked style or chic boat neck poncho. These sweaters are cute enough to fit with any fashion taste, but unusual enough to generate a genuinely excited reaction during your holiday celebration.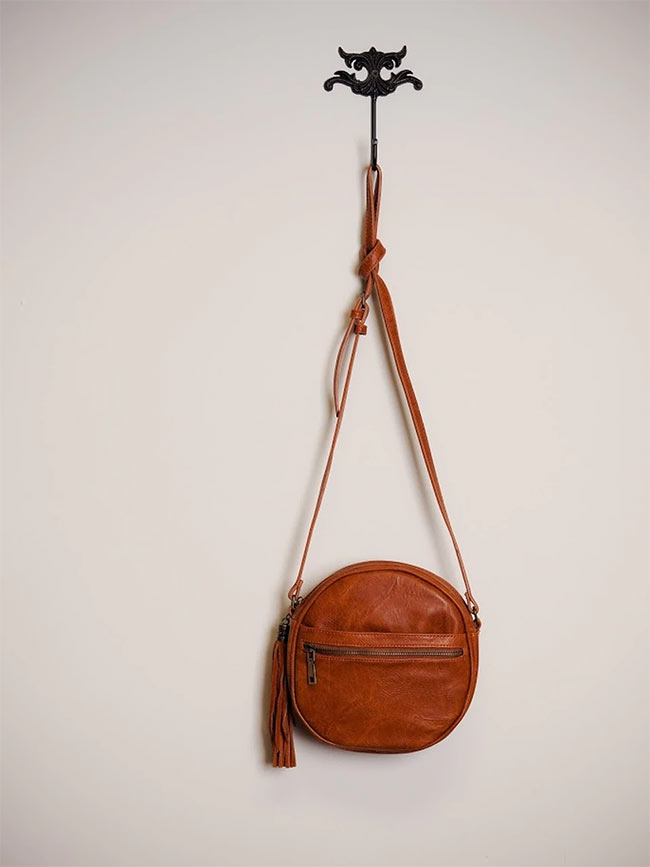 Crossbody Bags
You know what people can never have enough of? Boutique handbags. Every new day demands a new accessory, so a crossbody bag is always a safe choice for a unique holiday gift. Shoot for a neutral color like a leather braided style that's simple enough to pair with any outfit. That way your gift is guaranteed to be put to good use, even if you bought it as a last-minute present (we promise we won't tell!).
Necklaces
Unlike boutique rings that demand a specific size or earrings that require pierced ears, unique necklaces are a safe choice for unique, affordable gifts. If you're looking for something small and simple for your gift, opt for a straightforward, delicate option that is versatile enough to wear anywhere. With these styles, you can give a sweet gift to anyone and add a little extra sparkle to their accessory drawer this holiday season!
Bracelets
If you're sticking with a jewelry theme for your holiday shopping, boutique bracelets should definitely be on your list. Much like necklaces, you can buy them for anyone at any time, without worrying about fit or style. For your unique holiday gifts, you should look for bracelets that are simple but special. Options like a geometric cuff or delicate bangle bring interesting style to any look but aren't unusual enough to get a side-eye glance. It's best to play it safe with your unique affordable gifts, and a simple bracelet is likely to be worn more often than over-the-top costume jewelry.
Candles
We'll admit it— home interior candles aren't really unique holiday gifts. In fact, they're often what you buy when you don't know what to get. However, when it comes to quick presents, there's no easier choice than a candle. To up the unique element of your gift, buy a candle that looks just as beautiful as it smells. Choose an option that comes in cute packaging that anyone will love.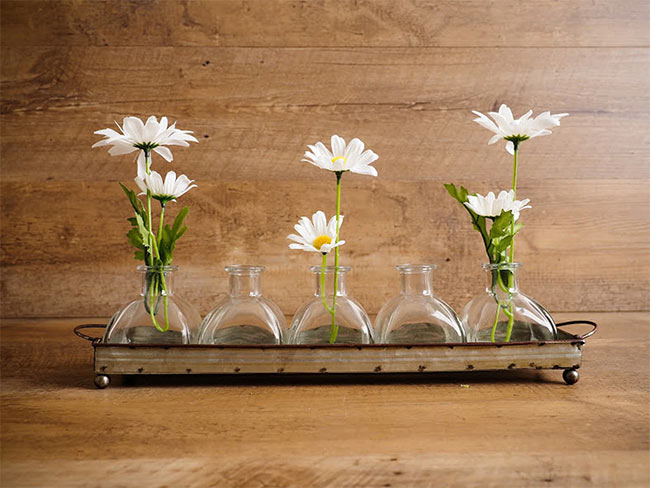 Vases
Home accessories likely aren't the first thing that comes to mind when you consider unique holiday gifts. However, that's precisely why these gifts are so special! This year, give a gift that's both beautiful and useful—a gorgeous vase! While you shouldn't purchase anything too over the top, a classic cute home decor option like a long neck style or rustic mason jar adaptation can add style and function to a home. This a particularly useful gift for young adults who have recently moved into their own place. While buying all their new essentials, it's likely they never considered purchasing a vase. A top choice in unique, affordable gifts a vase is a simple purchase that will result in plenty of holiday joy!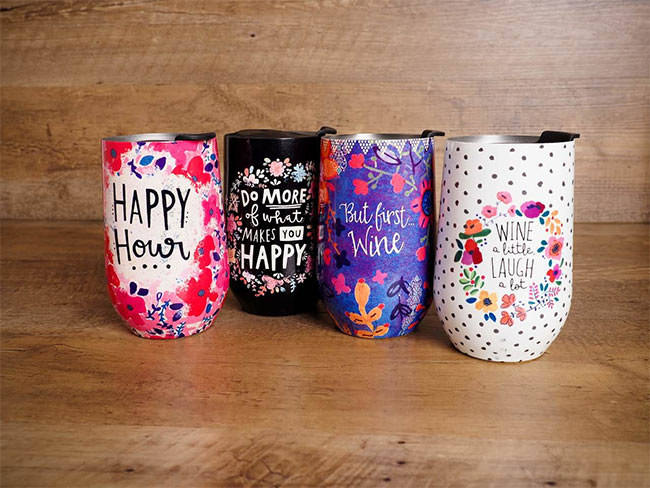 Mugs
Another top choice in unique, affordable gifts, mugs are versatile enough to give to anyone. Not only will they go to good use in your recipient's kitchen, but you can also purchase a cup that feels special and individual. Shop for mugs that include a clever phrase that's guaranteed to earn a happy smile after each sip— from cute patterns to funny sayings, either way, you'll definitely make someone very happy this holiday season!
Wine Tumblers
The holiday season might be all about love, family, and celebration, but that doesn't mean you shouldn't enjoy some wine. This year, give a gift that takes holiday refreshment to the next level in the form of a wine tumbler. A top choice in unique holiday gifts, a wine tumbler is undeniably cute. Say cheers to friendship and family and make each occasion feel a little more festive with insulated wine tumblers. They're so cute, in fact, that you just might be tempted to keep one of these unique holiday gifts for yourself!
Now that you know what to buy for unique, affordable gifts, it's time to get shopping! Browse our collection at Miller St. Boutique for one-of-a-kind pieces that are the perfect options for unique holiday gifts. Don't forget to connect with us on Instagram and Facebook to stay in the know about our favorite items!