7 Stylish Jewelry Gift Ideas Every Lady in Your Life Will Love
Need jewelry gift ideas that are guaranteed to please? Miller St. Boutique is here to help with dazzling and unique jewelry gifts for every lady on your list. From edgy and chic to classic and refined, these necklaces, bracelets, earrings, and rings make for thoughtful and stylish gifts for Christmas, Valentine's Day — or any other occasion on your calendar! Get her something that's sure to make her smile (and sparkle) with some of our favorite jewelry items, available exclusively at Miller St. Boutique!
Our Favorite Unique Jewelry Gifts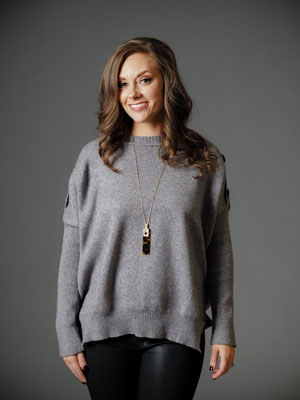 A Long Statement Necklace
A long, unique necklace is one of the most versatile jewelry gift ideas out there. These pretty pieces complement a variety of ensembles and have plenty of classic appeal for women of all ages. We love the way a long necklace featuring a pretty pendant can instantly dress up any outfit, from plain jeans and tee shirt to her favorite LBD. If she likes mixed materials, consider a long necklace that combines metal and stone for a cool, textured effect, or an acrylic and metal necklace that offers an unexpected-yet-stunning pairing. Of course, you can never go wrong with a geometric-inspired long necklace as a unique jewelry gift, such as this bar necklace or a sophisticated circle pendant necklace.
Sparkling Cocktail Rings
Does she love vintage-inspired fashion and jewelry? Is she always the life of the party no matter where she goes? Then a bright and festive boutique ring might the ideal jewelry gift ideas for her! These substantial, sparkling cocktail rings make for lovely gifts, and the metallic hues mean she'll be able to pair one of these rings with all sorts of outfits. The braided band adds just the right level of fashion-forward detail while the unique shape and texture will help this unique jewelry gift stand out in her collection.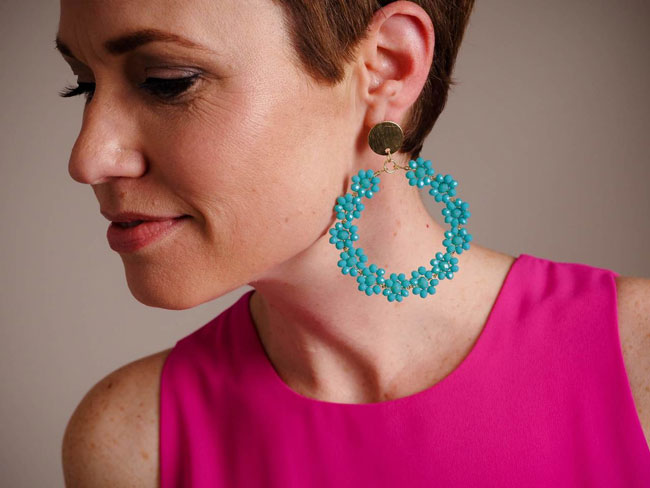 Hoops for Every Occasion
When it comes to unique jewelry gift ideas, boutique earrings are always a thoughtful and welcome present. At Miller St. Boutique, we think every lady should have a pretty, go-to pair of hoops to help dress up any outfit. If she's a fan of understated, refined styles, we recommend a pair of simple and sleek classic hoops that offer lots of versatility and just the right amount of shine. If she likes bohemian influences, a beaded hoop with floral elements or cheerful pom pom embellished hoops are fun takes on this favorite earring shape.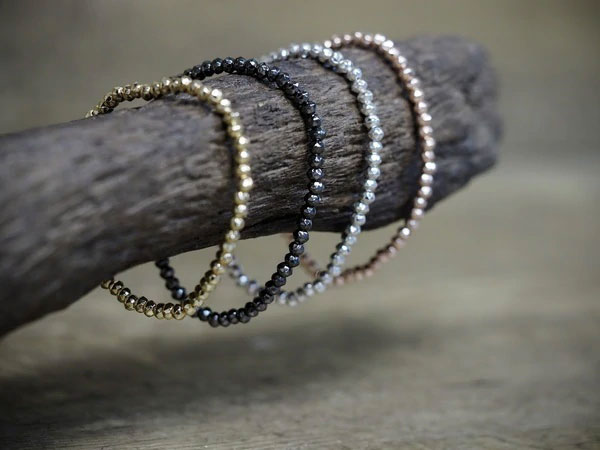 Beaded Bracelets
Have someone on your shopping list who seems to have everything? Or someone who you always struggle to find the right present for? Consider getting her a beaded, unique bracelet which is one of the most versatile (yet always welcome) unique jewelry gifts. A beaded stretch bracelet is a fun way to add some glitter to any outfit—get her a few and she'll have the ability to mix-and-match her favorite colors or don a single bracelet for a sophisticated dose of shimmer. If she's a fan of more substantial jewelry, a beaded coil bracelet brings the drama.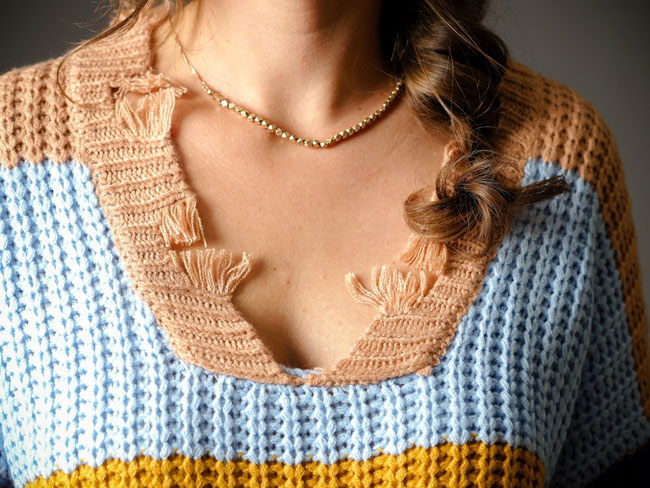 Dainty Layering Necklaces
Maybe you're shopping for the bestie who is a jewelry fiend or an aunt who seems to prefer understated styles—in either case, you can't go wrong with a unique necklace that offers lots of charm and chic appeal. A druzy necklace is a wonderful combination of eye-catching crystals and timeless metal elements, while a short necklace with pretty pendants creates just the right amount of visual interest and works with a variety of necklines. The jewelry maven in your life will love the chance to layer a new necklace in with her existing favorites, while those who opt for subtle styles will adore this refined style.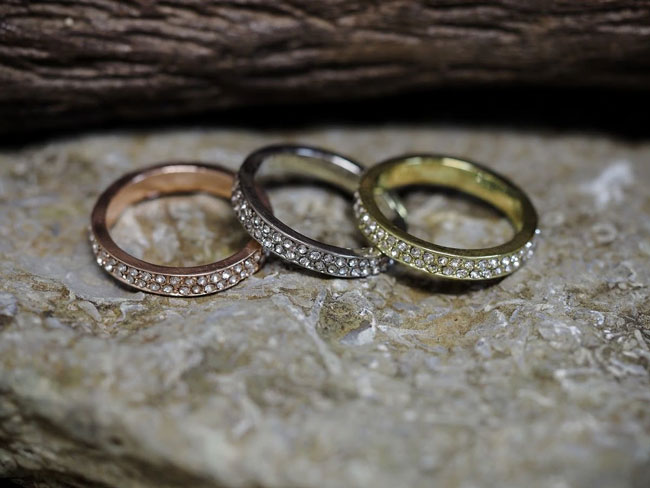 Pretty Stacking Rings
Like layering necklaces, stacking rings are a great jewelry gift idea for both the jewelry maximalist and minimalist in your life. These adaptable, easy-to-wear stacking rings are feminine, pretty, and look fantastic worn on their own, stacked together, or paired with other favorite ring styles. We also love this x-shaped variation for an interesting, slightly edgy twist!
Cool Cuffs
Last but not least, fun cuff bracelets always make an appearance on our list of best-loved unique jewelry gifts. What makes cuff bracelets the ideal jewelry to give to someone you love? They're a great, one-size-fits-all piece that can be styled in so many different ways. Your edgier pals will like wearing a metallic cuff higher on their arm for a slightly rock and roll approach, or a resin cuff can be paired with many other bangles and bracelets for a textured and colorful look. Whether her style is preppy and polished or totally free-spirited and bohemian (or somewhere in between!), there's a cuff bracelet that will suit her signature look and personality.
About Miller St. Boutique
Shop for everyone you love at Miller St. Boutique! In addition to our jewelry gift ideas, our collections of boutique clothing, unique home decor, accessories, and cute gift items offer something for each person on your list. This holiday season we want to make your gift-giving experience easy and fun—that's why we offer free shipping on orders over $75 and cute, surprise gifts in every order +$50!
We're also here to answer any questions you might have regarding our items—simply contact us for assistance, or stop in our Fairfield Ohio, brick and mortar store and one of our friendly associates will be delighted to assist you. Follow us on Instagram to see new items and unique jewelry gifts, and connect with us on Facebook to stay in the know for sales, special promotions, and more!