7 Home Decor Trends to Watch for in 2020
The latest decor trends for 2020 are here and looking gorgeous! With these pretty new home stylings, you'll be able to add a little more personality and style to every room in your house. At Miller St. Boutique, we know that home decor isn't just about making your place look picture-perfect: it's about celebrating the way you live and making your home feel special and unique. That's why we're bringing you unique home decor that fits the most popular home decor trends for 2020! Read our blog to find out how you can freshen up your space with style (and without blowing your budget) this year.
Plants are Popular & Colorful For Home Decor
Plants are a big trend in 2020 home decor, which is perfect if you've got a green thumb! Bringing plants into your home can do wonders for your mood and help add a touch of color to your space. Look for plants that thrive in your particular living quarters and fit with your lifestyle and living space. Ask yourself how often will you be able to water them? What kind of light do you get in your home? If you don't have ideal light or travel often and are worried about caring for your plants properly, not to worry! There are some incredible fake plants available online and in stores that look just like the real deal -- no one will be able to tell the difference!
Another wonderful way to bring this 2020 decor trend into your home is by committing to fresh-cut flowers or long-lasting greens, like eucalyptus cuttings. It's a lovely treat to yourself and a beautiful way to add an instant sense of sophistication to any room. Just don't forget a cute vase to display them to their best advantage!
Add Elegant Lighting
A new year is the perfect time to think about the way light affects how you feel in your home. Whether you are blessed with abundant natural light or not, there are lots of ways to brighten up living spaces both big and small. With the most popular home decor trends, we are seeing a turn toward statement lamps in bright colors or lamps with cool sculptural bases in interesting metallic hues (like silver and brass).
Another way to add a chic finishing touch is with boutique candles that create soft, ambient light perfect for any space. Find candles that come in pretty glass jars or tins, or opt for a stylish candlestick holder that will add instant elegance and look great as a centerpiece in any room!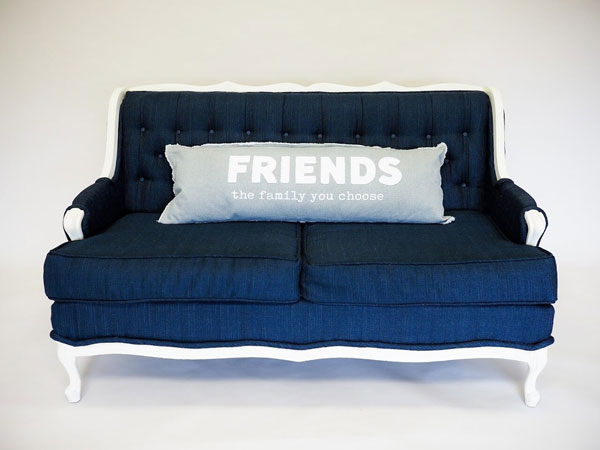 Layer Your Linens
Layering is just as big with 2020 decor trends as it is with your clothing and jewelry! This year, it's all about mixing-and-matching textiles around the home. Whether that means adding multiple unique pillows to one couch or layering blanket upon blanket on your favorite decorative chair, we are seeing a "more-is-more" approach that makes any room feel instantly cozy -- while also looking completely gorgeous, of course!
Want to do even more layering? We're totally loving the layered rug look: assemble a few of your favorite patterned rugs in smaller sizes and lay them on top of one another in lieu of a big area rug for a shabby-chic and eye-catching statement.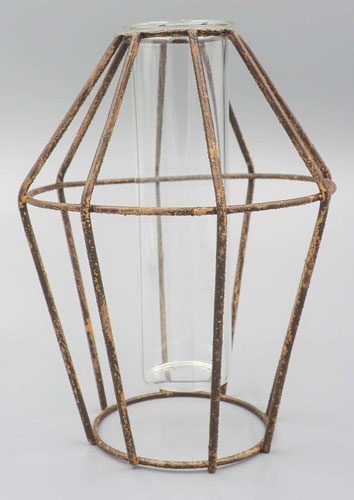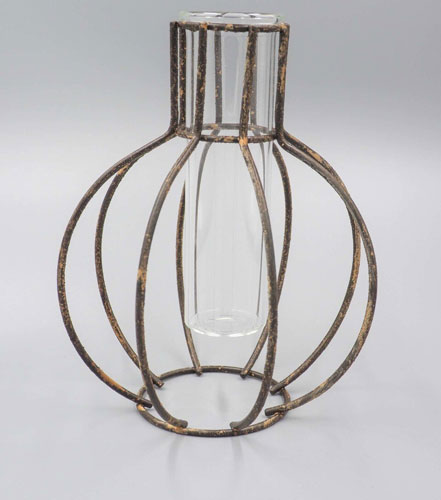 Incorporate Boho Inspired Pieces
Boho chic is big in terms of popular home decor looks, and no list of decor trends in 2020 is complete without the best in boho styles! Whether your typical style is more restrained and classic or totally maximalist, there's something in this trend for you. If you tend toward the traditional, consider adopting a more subtle boho-inspired approach. A fringe or pom-pom blanket with tasseled trim is a cute but understated way to bring this trend indoors, while a funky textured welcome mat could be just the right finishing touch for your domain!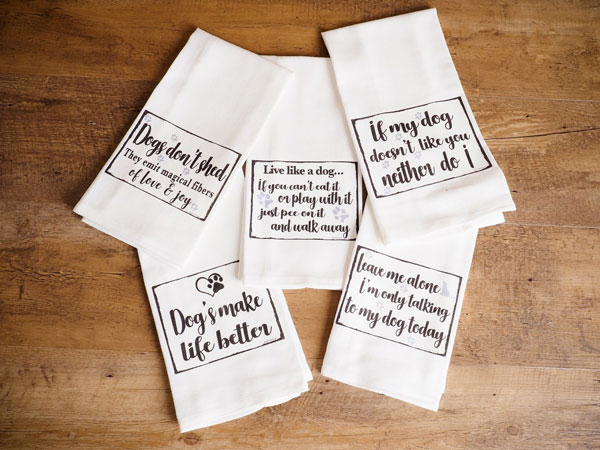 Home is in The Details
If you're not seeking to make major changes to your home decor but still want to freshen up for a new year, we still have popular home decor pieces for you! Consider adding a sweet tray to your bedside or entry table to create a new focal point (and a handy place to keep small treasures like jewelry, and keys!) You can also enliven your kitchen with fun, festive tea towels that will create the change you crave without requiring a total overhaul!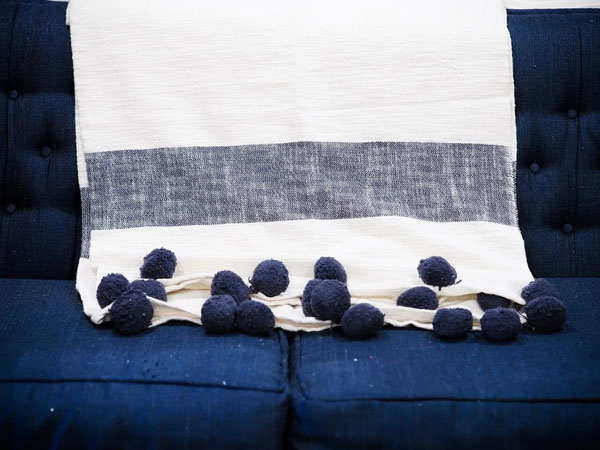 Blue is Big
Maybe it has something to do with Pantone naming "Classic Blue" as the Color of The Year for 2020, but we're seeing lots of this hue all over new home decor! Popular home decor items like sofas, chairs, and rugs in this shade will add a sense of serenity and calm to any room—or paint your bedroom blue for a soothing pick-me-up!
Not quite ready to make a big change? Try adding smaller blue decor items to your home to take part in this trend! A blue glass vase filled with fresh flowers or a fun pom pom throw with blue stripes could be exactly what you need.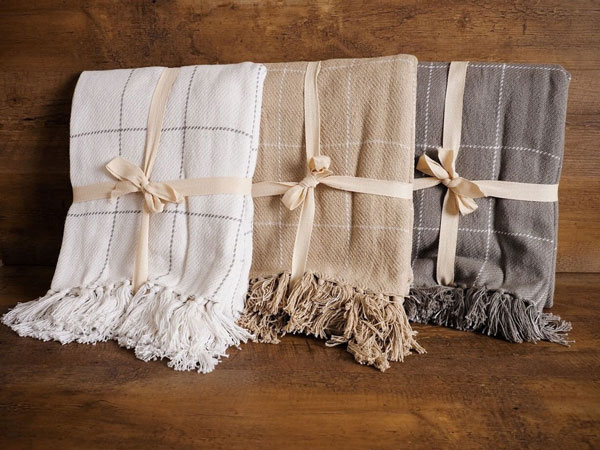 Mix Neutrals and Brights
Another one of the winning decor trends in 2020 is a willingness to play with color in unexpected ways. That means embracing rooms that are mostly neutral—think muted grays or elegant whites—and incorporating bright splashes of color. Whether that's through a funky print, a stack of fun coffee table books, or a cool sculpture, adding a little bit of brightness to your space is never a bad idea.
If you tend towards brights instinctively, you can work this trend in reverse! Temper your vivid color palette with pretty and timeless neutral throws in cream, gray, and camel for a classic meets cutting edge approach!
Meet Miller St Boutique
While we love popular home decor, Miller St. Boutique has so much more than just cute home accessories! We are your go-to for all things in unique clothing, boutique jewelry, and more! Shop online or visit our Fairfield, Ohio, brick-and-mortar store to discover even more decor trends in 2020 and beyond! Don't forget to join us "live" on Facebook to get exclusive sneak-peeks at what we have coming out next!