7 Chic (But Cute!) Holiday Farmhouse Christmas Decor Idea
Farmhouse Christmas decor is one of our favorite ways to get our interiors feeling festive for the holiday season. The holidays are the perfect time to cuddle up with loved ones and get cozy in front of the fire, and rustic farmhouse Christmas decor can help add a little extra cheer to your holiday celebration. Whether you're gearing up to host a gathering of friends and family or simply want to enjoy the opportunity to deck your halls with some sweet yet chic rustic styles, Miller St. Boutique can help! We're featuring seven of our favorite ways to add some rustic farmhouse elements to your living space, just in time for the holidays.
Our Favorite Rustic Farmhouse Christmas Decor Ideas
Festive Candles
Maybe it's the long, chilly winter nights, but adding a few strategically placed boutique candles to your home will definitely help add some cheer. To create a lovely impression in your entryway or a gorgeous table centerpiece, opt for rustic, turned wood candle holders and pillar candles that will catch the eye and add some lovely light to any space. Another way to get that coveted and cozy farmhouse Christmas style? Tin lanterns combine elegant and sophisticated shapes with vintage-style materials that will help add the right finishing touch to any room. Not to mention, scented candles are a wonderful hostess gift for all of those holiday parties on your list!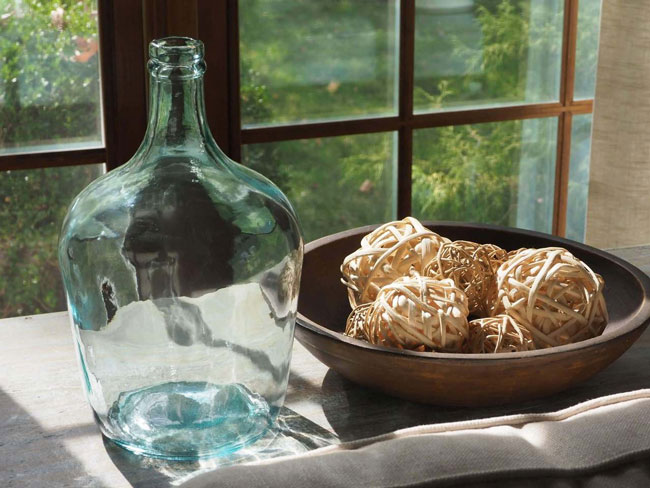 Vintage-Inspired Elements
Vintage and antique pieces are a staple when it comes to nailing rustic farmhouse Christmas decor. However, you don't necessarily have to be a lifelong collector of antiques in order to get this signature style. Yard sales and thrift stores will be your best sources for inexpensive and unique home decor, and a single well-placed piece, such as a wooden bench or table, a beloved ladder-backed chair will go a long way to adding that homey touch. Don't forget to focus on the details! Even a small piece, such as the right vase, can transform any space with farmhouse Christmas style. A vintage-inspired glass vase helps add farmhouse appeal, or a classic milk jug inspired vase is a great way to get some rustic-chic style. Add fresh flowers, branches, aromatic fresh greens, or keep them empty—these vases are certainly elegant enough on their own!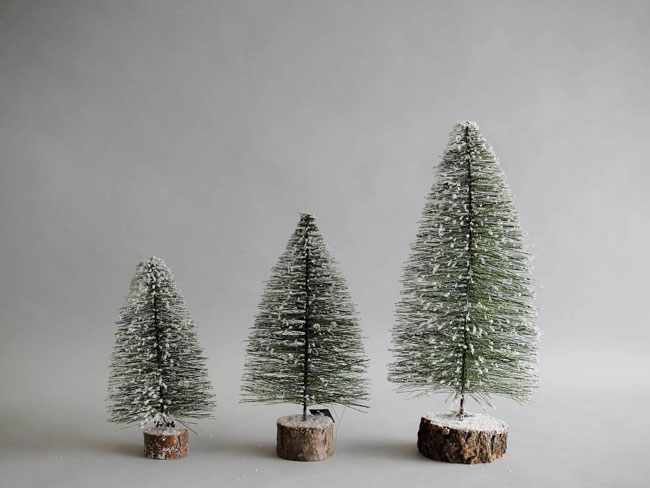 Holiday Table Decor
Looking for an easy yet super fun way to get your house looking festive for the holidays? With a few strategically-placed seasonal home decor items, you'll be well on your way to getting that lovely farmhouse Christmas look. A mistletoe tree or petite pine tree is a sweet way to get some holiday greenery in your home (with the bonus that you can reuse these pretty decorations year after year!) This rustic farmhouse Christmas decor looks wonderful on a tabletop, including coffee tables, side tables, or dining tables as a centerpiece.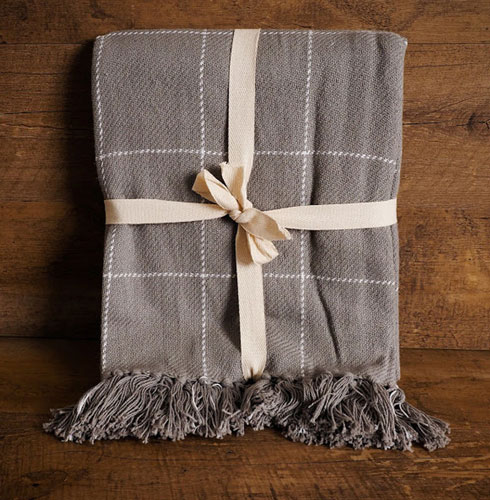 Cozy Throws and Blankets
Nothing makes your home feel more inviting during the holidays than a plethora of comfy, cozy and unique throws that invite you to settle in for the afternoon. Drape a favorite throw over the back of a chair or the arm of a sofa, or roll your favorite blankets and stash them in a rustic wooden crate or basket. Blankets and throws are a wonderful way to add texture and color to a room, so don't be afraid to mix and match patterns. The farmhouse Christmas look is a bit eclectic, so don't fret over being too matchy-matchy—instead, find prints that speak to you and help your home feel warm and bright. We adore checkered prints for the holidays (and, let's face it, all-year-round), as well as throws with cheerful pom poms and tassels.
Chic and Sweet Pillows
Like throw blankets, a few accent pillows can go a long way when it comes to rustic farmhouse Christmas decor. Throw pillows with welcoming messaging add charm and personality to any sofa, loveseat, or wing chair and are sure to make family and friends feel instantly at ease! To get that farmhouse classic appeal, seek out traditional fabrics like cotton that will feel cozy against your skin and still convey a bit of that special homemade style.
Pretty Plants
While for most of us, the season for fresh cut flowers from the garden is over by the time Christmas rolls around, there are still plenty of opportunities to bring the outdoors inside for a true farmhouse Christmas look. Winter classics, like poinsettias, are always lovely this time of year, particularly with pots that add some brightness and homespun texture, such as these cable-knit pots. While you might already have a wreath on your front door, consider a few wreaths for your interiors as well—hang one above the fireplace to create a nice focal point in your living room, or adorn a bedroom or bathroom door with a wreath for some folksy yet rustic farmhouse Christmas decor-flair!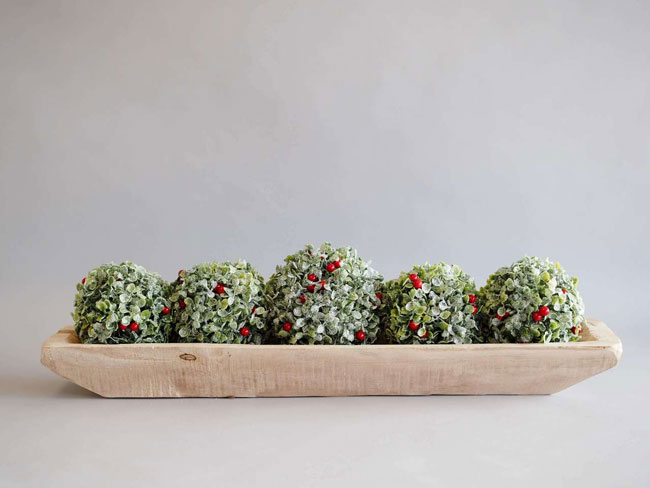 Trimming the Tree
Of course, no rustic farmhouse Christmas decor would be complete without a Christmas tree and ornaments! To create that farmhouse style for your tree, be creative! Found items, such as pinecones and empty bird's nests, make charming additions to any farmhouse Christmas tree. Homemade garlands and simple white lights create a lovely canvas for your favorite ornaments—we love adding jingling bells, homemade ornaments, and red, white, and green Christmas balls to achieve that simple yet pretty tree that will become the centerpiece of your house this holiday season.
Meet Miller St. Boutique
Whether you're seeking to deck out your home for the holidays with farmhouse Christmas style or simply treat yourself or someone you love to something special, Miller St. Boutique is here to help with all of your home decor needs! Miller St. Boutique is home to fun, fashionable women's boutique clothing and accessories, as well as seasonal and year-round home decor items and unique gifts. Shop online today, or visit us at our Fairfield, Ohio, brick and mortar store to discover inspiring items for everyone on your list!