5 Cute & Casual Holiday Party Outfits That Say "I Woke Up This Way"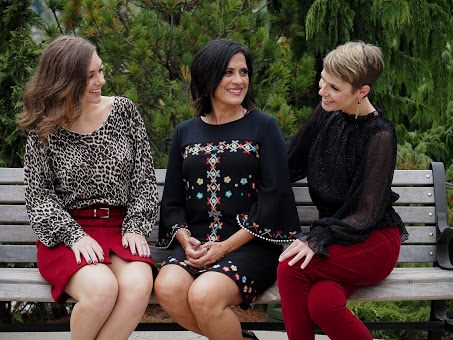 One of the best (and worst!) parts of the holiday season is the many festive celebrations you receive invites for. While these endless holiday parties provide an opportunity to connect with friends, coworkers, neighbors, and family members, they also come with a certain amount of stress, especially regarding your outfit. With so many celebrations to attend, the pressure to put together casual holiday party outfits that are both comfortable and cute feels overwhelming. Thankfully, Miller St. Boutique is here to help!
If you're craving laid-back outfits that look sophisticated but will keep you comfortable all night long, you've come to the right place. Look below for casual holiday outfits that are classy enough to wear for any occasion but relaxed enough to keep you comfortable even as you trudge through the snow on your way home!
Our Favorite Casual Holiday Party Outfits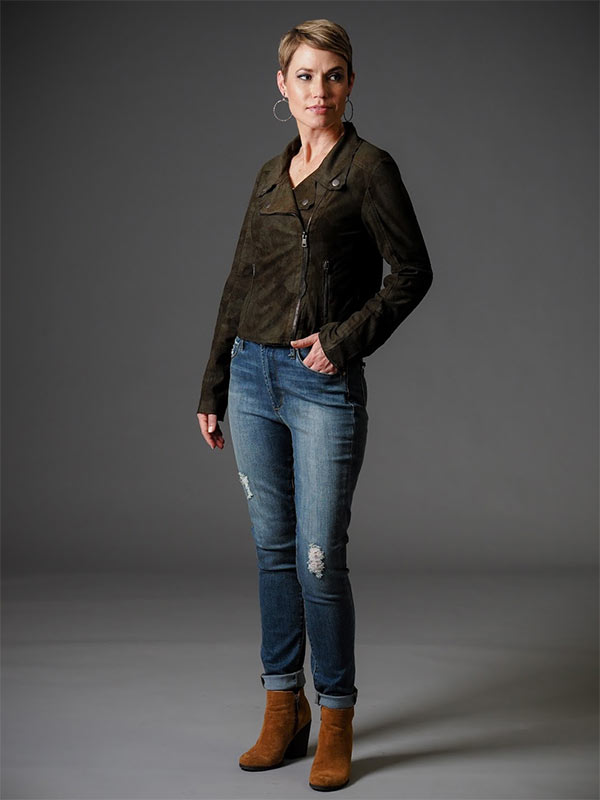 The Jeans & Faux Suede Combo
While holiday office parties generally invoke images of ultra-sophisticated style, it's perfectly okay to embrace a more casual look. Reaching for your favorite pair of jeans shouldn't feel wrong—you're supposed to be relaxed and comfortable, after all! However, you should dress up this look slightly to make sure you're still holiday-party friendly -- luckily, we have cute tops for women to help out!
Pair dark jeans with a sparkly top or bold print to include that signature holiday shimmer in your outfit. Choose a basic color like white, silver, or nude to keep the foundation of your outfit fairly neutral. Then, layer a red or white faux suede jacket over top to take your look to the next level. A favorite among our choices for casual holiday outfits, this combination looks sophisticated and classy but wonderfully approachable. Most importantly, it's comfortable enough to wear for an entire evening out!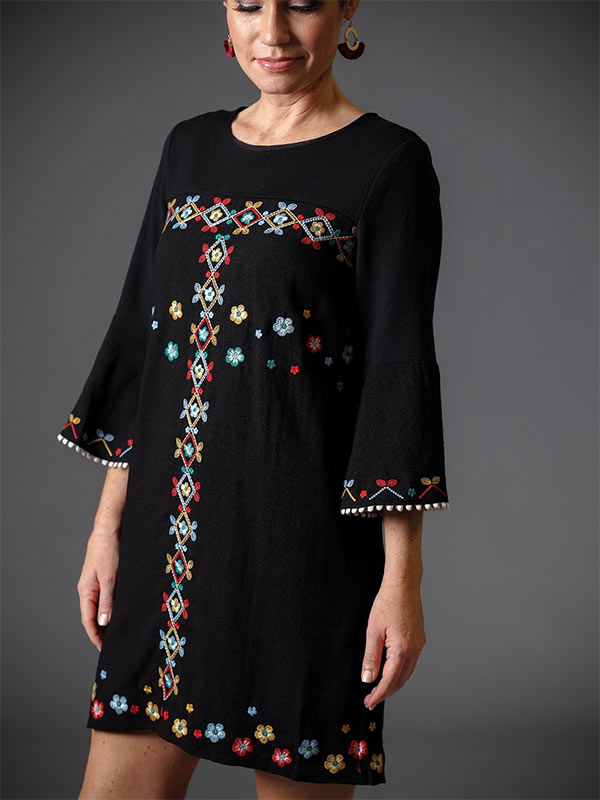 The LBD
It's hard to go wrong with a classic LBD. While it might not be your first choice in casual holiday outfits, the little black boutique dress is a tried-and-true option when you just don't know what to wear. Thankfully, with the right pairings, you can dress this outfit down to look a little less formal and a bit more fun.
First, choose an LBD that's loose, flowy, and comfortable to ensure you're at ease all evening long. A long-sleeve LBD is a smart choice to brave the chilly weather outside. Pair your fav look with your go-to boots and simple boutique earrings to finish off the look. The result is a gorgeous choice in casual holiday outfits that looks cute and stylish but simultaneously accessible. You can waltz into your neighborhood soiree or a family party with confidence, knowing that you look good without appearing overly formal for the occasion.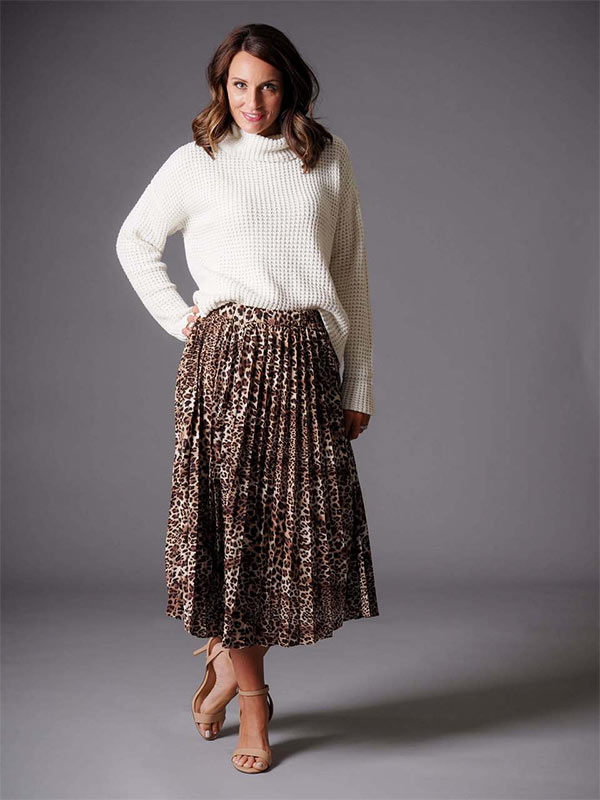 The Midi Skirt & Sweater Combo
To add a bit of glam to your casual holiday party outfit, choose a midi with a bit of sparkle. A gold or silver shimmery fabric is ideal for the festive occasion. Then, pair your midi with a black or white long sleeve boutique sweater. The sweater can be fitted for a more sophisticated look or loose for a signature boho-chic style. Finish off your outfit with a pair of nude heels to tie everything together. An interesting choice in casual holiday outfits, this look feels unique and individual so you can stand-out below the mistletoe.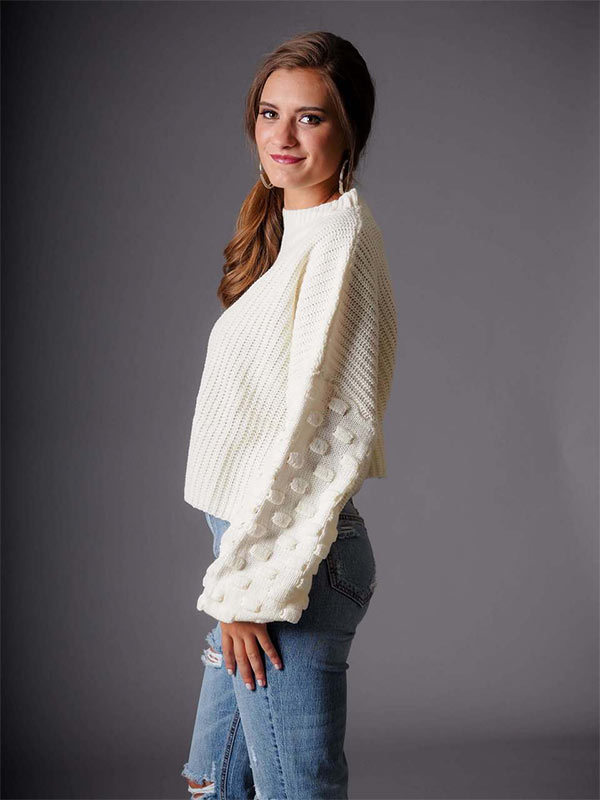 The Cropped Sweater & Jeans Combo
Cropped everything is in right now -- crop tops, crop jeans, crop sweaters. Why not take advantage of the trend for the holiday season? Paired with your favorite dark wash denim, a cropped sweater can add a chic but stylish flair to your holiday wardrobe. Simple to elevate with a pair of glitzy earrings and heels or made into an even more casual holiday party outfit by pairing with your favorite flats, this is the perfect holiday outfit for remaining comfortable and chic all at the same time!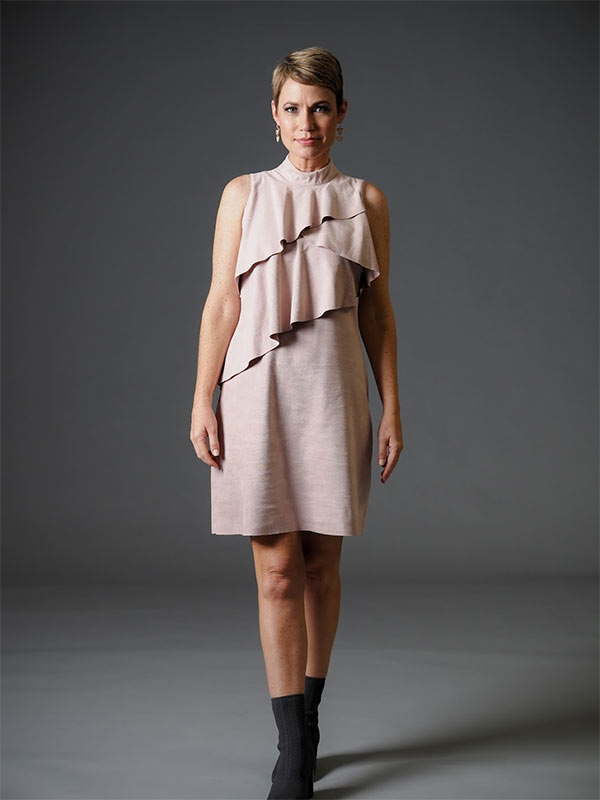 The Sleeveless Dress & Jacket Combo
Although sleeveless designs are generally considered to be summer outfit items, they can also act as the perfect piece for all your casual holiday outfits. Sleeveless dresses are an ideal choice because they eliminate the need to choose a separate top and bottom (bonus perk!). Instead, you can simply throw on a dress and some unique jewelry, and you're good-to-go.
For a unique choice in casual holiday outfits, opt for a neutral-colored dress in white, black, or nude. If it's especially cold outside, pair with a funky sherpa coat or stylish woolen jacket in fun colors like festive red or green. Choose a dress style that's comfortable and fairly simple, though details around the waist and the top of the dress are always a good choice as they help to create that coveted hourglass figure and draw attention to the best parts of your body.
Ready to accessorize? Choose a long gold or silver unique necklace and pair with dangling chandelier earrings to add some sparkle to your look. This casual holiday party outfit will help you feel cute and in-fashion, but comfortable enough to make it through an entire evening of socializing!
Ready to do some holiday shopping for yourself? Find everything you need for all of this season's casual holiday outfits at Miller St. Boutique. Choose from unique designs you'll fall in love with both for this season's outfits and the rest of the year. Connect with us on Instagram and Facebook to catch important information about our free giveaways! Happy Holidays!