5 Chic Women's Dress Styles for Your Holiday Gathering
Holiday gatherings, virtual or otherwise, are right around the corner. That means it's time to upgrade your wardrobe with new party dress styles to wow, either as a guest or a hostess. Check out these five chic women's dress styles, and get ready to make room in your closet.
A Little Black Dress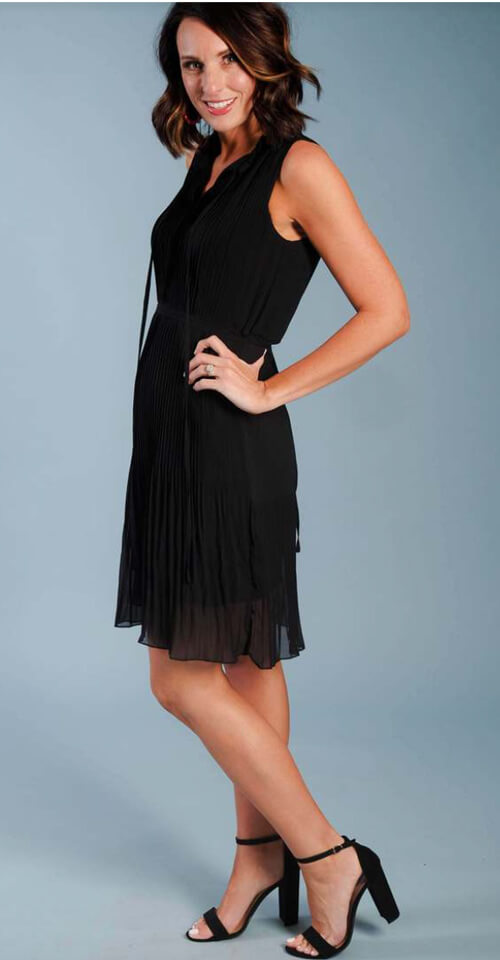 Shirring Mini Dress ($84)
Every collection of women's boutique clothing needs a little black dress. This versatile number is perfect for literally any gathering. Wear it to a lively holiday party or to a small, intimate get-together with friends.
Find a dress that flatters you! If you love your arms, choose a sleeveless option. If you adore your legs, go short. If you have a back that kills, try backless. No matter what little black party dress style you choose, whether it's flirty and fun or sleek and modern, you can't go wrong.
Possibly the best part about little black dresses is the way your accessories will truly shine. Pair your chic women's dress with unique jewelry for a truly stunning outfit. For plunging necklines, accentuate the dress with a long chain. For understated boutique winter dresses, try large, flashy rings.
Don't forget your shoes! Your feet are absolutely another area to highlight with a classy LBD. You can opt to keep your jewelry understated but flaunt a pair of glittery heels. Or, for a more intimate gathering, a simple pair of brightly colored ballet flats will provide a perfect level of contrast.
Luxurious Velvet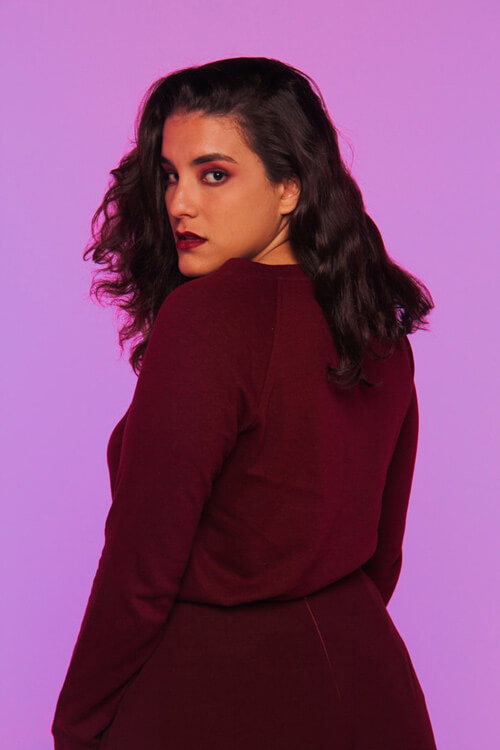 It wouldn't be a holiday gathering without black or burgundy velvet. With the deep hues and the warm material, this style of chic women's dress perfectly embodies the holidays.
Choose a loose-fitting frock for casual get-togethers or a turtleneck midi for a more elegant look. Find a dress in a sweater style for even more visual warmth. Or, choose a belted option to achieve a balanced, hourglass aesthetic.
The best way to rock this party dress style is to pair it with muted accessories. The dress should be the focal point of your outfit. Add a black belt around your waist and pair it with a simple black clutch and pumps for a cohesive, put-together look.
Or, match this chic women's dress with bold, gold boutique earrings. Gold and burgundy are a classic combination, so pairing them for the holidays is a no-brainer. Match your earrings with some gold unique bracelets and you'll have a sleek outfit for any occasion.
Sleeveless Shimmer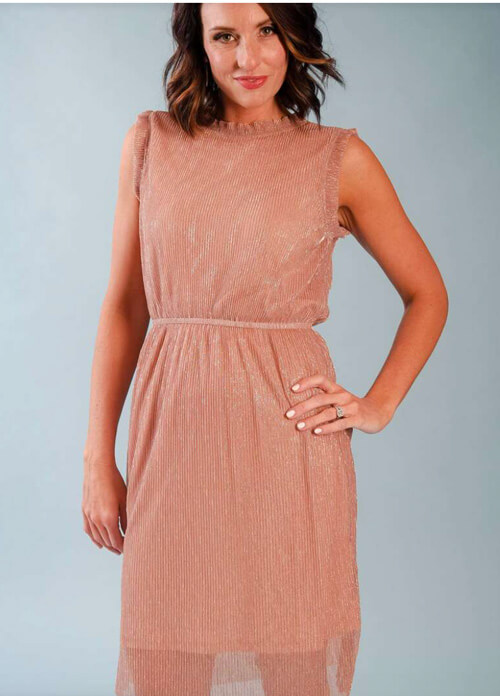 An instant way to add a touch of beauty to any boutique winter dress is to choose one that shimmers. Shimmery dresses catch the eye and reflect back the light in the room, making them an attention-grabbing option that will stand out in a crowd.
This chic women's dress style pairs well with boutique jackets. Try contrasting a black leather moto jacket with your shimmery garment for a fun party dress style. Or, keep it sleek with a tasteful trench coat.
With such shimmer already on your dress, it's best to avoid flashy jewelry. Stick to unique necklaces, like a simple strand of pearls or an understated chain. Studs work well for earrings, and unadorned bands accentuate your wrists.
Layer Up
Carley Suede Dress in Gray ($75)
Layered ruffles add an instant touch of fun to any outfit, and chic women's dresses are no exception. Whether the ruffles are on your torso or on the skirt, they look adorable and stylish.
Plus, ruffles are an excellent addition to curvy women's clothing collections. Detailing running along the hem of the dress or that run vertically down the outfit are perfect for curvy women. This loose-fitting, yet classy, style is timeless, no matter your body type.
The best news is you can find affordable boutique clothing, including ruffled dresses, to match any budget. You don't have to break the bank to snag that cute ruffled party dress style you've been eyeing.
Match your chic women's dress with other boutique clothing like fleece leggings for warmth or a long cardigan that won't interfere with the lines of the ruffles. Don't forget your tote bag for all your essentials and you're ready to go.
Don't Be Afraid of Polka Dots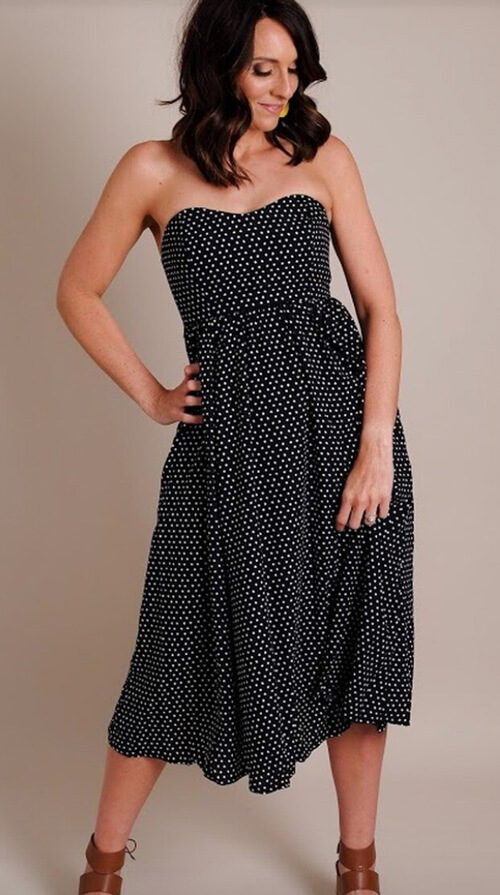 Strapless Polka Dot Navy & White Dress ($40)
Some people may think of summer when they think of polka dots, but you can absolutely wear this cute print any time of the year. It's all in how you style your boutique winter dress. Polka dot boutique dresses work best when you style them for the level of formality. Rock a maxi dress with a pair of nice heels and a solid beige sweater for a classy look.
Let the polka dots do most of the work on this chic women's dress and keep your accessories streamlined. Try a pair of silver hoop earrings matched with a delicate silver watch. Or, contrast a dark polka dot dress with a bright gold choker.
Start the Holidays in Style
You'll be the talk of every gathering this holiday season with these party dress styles. Don't forget unique gifts to place under the tree or hand out at the next party, and you'll be ready for anything.