10 Unique Valentine's Gifts Every Lady in Your Life
Are you struggling to come up with unique Valentine's Day gifts? While you can't go wrong with the classics, there's no better feeling than giving that special lady in your life something that feels truly special and thoughtful. Luckily, the gifting experts at Miller St. Boutique can help you find that elusive one-of-kind gift that will totally dazzle her! We stock a wide array of cute, boutique gifts, women's apparel, and unique jewelry, so we've got something for every lady on your list. Shop these unique Valentine's day ideas for her and get a free gift for yourself on orders +$50!
Our Favorite Unique Valentine's Day Ideas For Her
A Beautiful Journal
What's more romantic than giving her the chance to record her most special moments? With one of our gorgeous journals, she'll have the chance to write down her favorite memories, daydreams, and her thoughts and plans for the future — the perfect unique Valentine's Day gifts for the bookworm or creative lady in your life! You can even make it extra special by writing a thoughtful message on the first page before you wrap it!
A Cozy Throw
With Valentine's Day falling in the middle of winter, one of our favorite unique Valentine's Day ideas for her is a lovely unique throw blanket that will keep her warm on these short, dark days. A nice blanket is a great excuse to spend your nights cuddling up and watching movies but also makes a pretty present for beloved ladies in your life, including moms, aunts, grandmas, and sisters.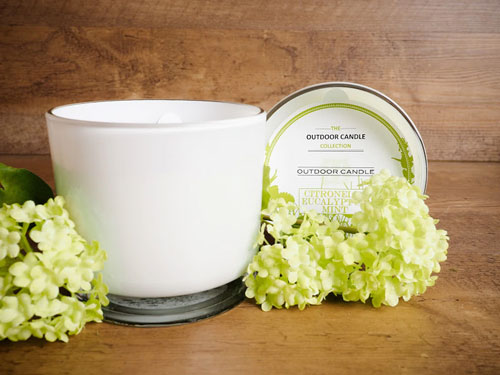 Romantic Candles
Candles are a staple for any romantic evening, so this Valentine's Day, stock up on some scented (or not!) boutique candles that will add lots of ambient light to any room. These candles come gift-ready in attractive containers and, because we focus on handmade products, they offer a clean burn and last much longer. Pair with any of our spa-worthy handmade bath and body products, so she can chance to pamper herself with a little R&R. What could be better from a unique Valentine's Day idea for her?
A Date Night Dress
Show her just how well you know her sense of style with a dress she'll love to show off. From casual styles to feminine and fancy looks, we offer an array of boutique dresses that make for fun and unique Valentine's Day gifts. Want to truly dazzle her? Shop for the perfect dress then whisk her off for a night on the town at your favorite restaurant or wine bar!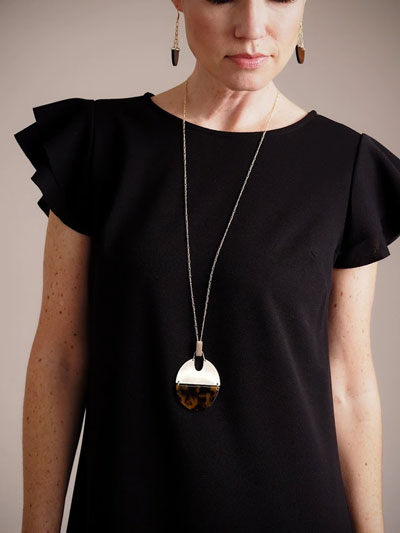 Feminine Jewelry
Of course, jewelry is a classic Valentine's Day gift; but with our handpicked styles, you can be sure you're shopping some of the more unique Valentine's Day ideas for her. Choose from modern, geometric pendant boutique necklaces, sparkly unique rings, stackable unique bracelets, glamourous dangle boutique earrings, and more for a timeless present with an of-the-moment twist.
A Vase (and Flowers, of Course!)
Don't just get her the same old bouquet this year — add one of our stylish and chic vases to create a unique Valentine's Day gift she'll adore (and get to use again-and-again.) Select an array of her favorite blooms, then present them in a just-for-her vase from our selection of home decor items. She'll love that you took the time to come up with a thoughtful way to display her bouquet and that she'll get to enjoy a new, unique home decor item all year long.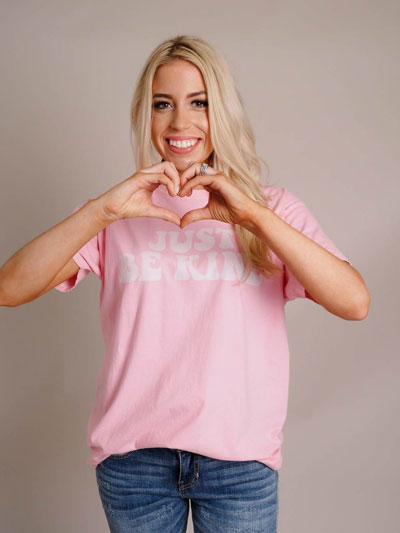 A Fun Graphic Tee
For an unexpected twist, gift her a boutique graphic tee that helps her express her personality. With stunning colors, flattering fits, and fun messaging, we stock plenty of options for every lady on your list. This is one of those unique Valentine's Day ideas for her that works for almost any recipient from your best gal pal to your wife and your fun-loving cousin.
A Pretty Sweater
Like a soft throw blanket, a comfy boutique sweater is a Valentine's Day gift that will warm her heart (and keep her toasty on the frigid days to come.) From cute cardigans to timeless cable knit pullovers and pretty ponchos, we offer sweaters for every woman's style and that can be incorporated into a variety of outfits. She'll think of you every time she wears it — what's more romantic than that?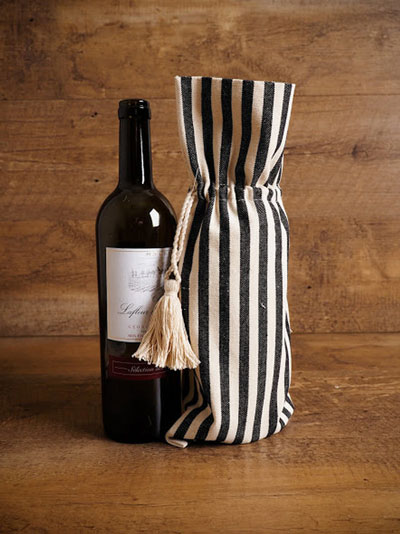 A Wine Bag and Tumbler
Woo her this year with her favorite bottle of red, white, or bubbly! One of our favorite unique Valentine's day gifts means picking out a bottle that means something special: it could be the wine you drank on your first date or a bottle from somewhere you've traveled (or a place you'd love to visit.) Make sure to wrap it beautifully with a wine bag and pair it with an attractive tumbler (just the thing for intimate picnics once warm weather rolls around!)
An Heirloom Quality Bag
For other unique Valentine's Day ideas for her, think outside the box and gift her a gorgeous, heirloom-worthy boutique handbag that boasts careful handmade construction and fashion-forward detailing she'll adore. Miller St. Boutique is an official retail partner for Oak River bags — durable, one-of-a-kind purses that are made to withstand the test of time. Choose from crossbody bags, totes she can use for a work bag, a chic bucket bag, and our many other styles.
Find Gifts and More at Miller St. Boutique
Miller St. Boutique is home to a variety of gift items, boutique clothing, and home decor designed to make your life a little more beautiful. Explore our selection of hand-picked items to discover something for every lady on your Valentine's Day list -- and don't forget to connect with us on Facebook where we go live every Tuesday!